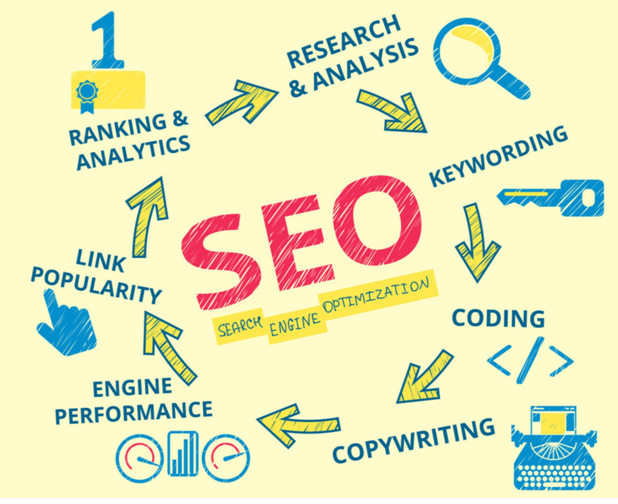 Search engine optimization can be an exciting endeavor. It is also one that requires a great deal of patience and plenty of strategic effort. If you fail to fully comprehend the enormity of the situation, there is a good chance that you're going to get started on the wrong footing. This can cause you to fail right from the beginning. To ensure that you start with a solid foundation, you should utilize the tips provided below.
Top SEO Tips For Getting Started in 2017
Optimize For Keywords And Rich Answers
All SEO practitioners will place a significant amount of emphasis on keywords. Keywords are enormously important, but you should always do your best to create content that is insightful and helpful for the reader. There is a good chance that you've searched for an answer at some point or another. And, you've likely see the answer to your question directly in Google's search results. This is referred to as a rich answer. It is estimated that nearly twenty-percent of all Google results have one of these answers.
Be sure to target keywords and rich answers when optimizing your website.
Desktop And Mobile
During the designing process, you should put a significant amount of emphasis on your site's desktop and mobile layout. You'll want to make sure that your site is accessible to everyone and anyone. This is why it is pertinent to ensure that your site is beautiful on both platforms. In fact, you should realize that Google will likely penalize your website, if it is not mobile friendly. Build a website that is responsive and you'll be able to receive a significant amount of traffic across all devices.
Content Creation
When attempting to create your website, you're going to need plenty of high-quality content. Many newbies make major mistakes in this specific category. Many try to overload their content with keywords in hope of getting better results. This will be a major mistake. It is pertinent to make sure that your visitors actually find your content value and helpful. When writing content, you should always write with the reader in mind. Ignore Google and create content that will sell itself.
This will ensure that your visitors appreciate your effort and share it across other channels.
Venture Off Of Your Website
Before launching your website, it is pertinent to begin getting involved in social media. By checking out The Millennial Marketers, you will quickly discover that social media can be enormously beneficial for your site. You can utilize social media to inflate your traffic count and this can also lead to higher revenue for your business. You can also utilize social media for a variety of other purposes. Suffice to say, you need to be involved with social media directly from the beginning!
Know Your Competition
Finally, you should take the time to study your competition. There is a good chance that you're going to have plenty of rivals. Can you realistically squash these individuals and corporations? Put together a strategy for overcoming your competition and move forward from there. Study their techniques and use their most effective tactics for yourself!
Thanks.