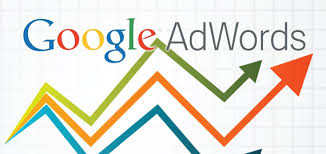 I think everyone knows about Google Adwords and How healthy it is for our website or blog in terms of paid traffic. Now today for Newbies, I going to guide you that How to Set Up your First Ad Campaign with most targeted keywords. Many advertisers however feel overwhelmed by this task and decide to leave their campaigns on the default settings.. hoping for the best. Hence its must to know the proper procedure and do the best. So lets first with the basics below-
Google Adwords Campaign Definition
An AdWords Campaign is an ad campaign within an AdWords account. An AdWords campaign is usually composed of several ad groups. Each ad group serves different ad texts based on the type of keyword a user may put into the Google's search engine. Common ad campaign groupings include geography, device segmentation and product type.
What Google Adwords is all about?
Basically Google Adwords is made up of 4 main sections-
1. Campaigns – Daily advertising budget is set at this level.
2. Ad Groups – Similar keywords based on a common theme.
3. Creating Ads – The actual ads you see in the Google search results.
4. Keywords – The search terms that trigger your ads etc.
Steps to Setting Up a Profitable Local PPC Ad Campaign
1. Performing Keyword Research
Keyword research for PPC is only slightly different than doing keyword research for SEO. For example, when setting up Adwords campaigns, we need to pay much closer attention to the "Est. CPC" because it can give us an idea on where we should begin our bidding. For this you can use the Google keyword tool, brainstormed some relevant products and services, chosen some locations and then generated your 'master keyword list.
2. Create Campaigns
This campaign is set up to target people searching from within your particular location. This is of two types mainly, listed below-
1. Geographical targeted campaign
2. Keyword Targeted Campaign
Now in Google AdWords, click on ' Create your first campaign . Decide which campaign type you want such as Default, Search Network Only, Display Network Only, Search and Display Networks (Mobile Devices), Online Video etc and then proceeds.
3. Set Up Ad Groups
Well Setting up Adwords adgroups is the easiest part of the entire process, assuming you've done your keyword research effectively. Since your keyword research should all have been done in themes and categories, you're already well prepared to make your adgroups.
There should be 1 adgroup set up per theme, this way you can easily control your bidding, quality scores and adjust your ad copy accordingly.
4. Adding Keywords
From the list you created in step 1, add all of your keywords into these ad groups silos of tightly related terms. There can be any number of ad groups – it is important that all the keywords within any given ad group contain a similar theme.
Having keywords that are not closely related will result in low ad quality score, low click through rates, and poor overall performance. Note- the key to Google Adwords is RELEVANCE. So keep these ad groups tight.
5. Creating Ads
Once you divided your campaigns into tightly related keyword ad groups, you are now ready to write the actual ads that are seen in Google when users type in your targeted keywords.
Ads are made up of 4 parts:
Headline – the most important element, use keywords to signify relevance.
URL – the website address and landing page.
Line 1 – your best features
Line 2  – benefits and payoffs – Why choose you?
Put yourself in the shoes of your customer. Imagine you are your customer sitting in from of their computer. What do they type into the search bar? What do they hope comes up when they make a search?
6. Finally Landing Pages
You already know that it's extremely important for both your ads and landing pages to be very closely related in messaging. As a general rule, you should NOT drive these visitors directly to your homepage. Ideally, each ad group should have a separate landing page with tailored content that reinforces the ad, and promotes your call to action.
That's it! Now your Ad is ready to rock and Get Set Go…