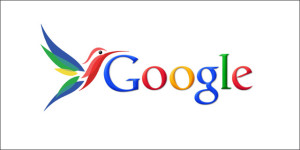 Ways to recover from Google's Angry Bird, the Hummingbird!
When lots of webmasters were waiting for a Pagerank update something else happened on Google's 15th birthday. It's nothing but the release of new search algorithm, the Hummingbird! This new little algorithm provides better user experience by giving exact match results to the user's query. But it is a great disappointment for SEO analysts!!!
The theme behind the name Hummingbird is "precise and fast". As a result this algorithm has led to the drop of SERP for many websites. It's been told that it was a mass disaster ever on the history of the search traffic. Now, Google has become smarter on answer the exact search query instead of displaying similar results.
What does this Angry Bird do to your site?
Google's latest trend is to make the search engine friendlier and easier to the users who search for queries. Hence for this reason, Google intends to use Natural Language Processing (NLP) in order to improve the search results. Google uses several practices of the traditional method of ranking but with a change!
Previously, before the advent of Hummingbird, Google search results will be used to display the search result that is based on the keywords/words/phrases and provides the similar match. But now, the trend has changed. Now, the search engine provides better results that exactly match the meaning of the entire query!!
Keyword based search results has almost died!
Since the arrival of Hummingbird, the search engine now displays the most relevant result of the sites that has the exact search query. Hence, those sites will get higher priority on SERP. Gone are the days where keyword rules the world! Only the entire sentence of the query will get priority rather than particular keywords in the query phrase.
What else this bird has done to search query?
Another factor that isolates the traditional search query is that now the search engine results will also be based on the priority of location! The user who enters query will get instant results which priors on their located based search.
How to Recover from Google Hummingbird?
The best way to recover or safeguard your website against this algorithm is to provide descriptive data on your content or posts. Here few steps which can help you out in protecting your site from further damage:
1. Post fresh content with unique title:
As you know, this the most important thing to reach higher in the SERP. Fresh content along with unique title is essential in order to make your appearance in the search result.
A few things to be remembered while writing a compelling title:
In 3 ways you can optimize your title:
The title for your post
The permalink
The appearance in search result
By doing so will help you in maximizing your site appearance in the results page. This means, if the user makes a query that is related to your phrase, and then there are chances for your site to be appeared on the top search result!
Also provide innovative content that is simply understandable in a usual language. Though this will not impact on higher ranking, but this will definitely not get affected due to the algorithm update.
2. Optimizing your website:
You might have known the traditional optimization techniques that might help in increasing your SEO. Apart from those, try to optimize your site on the local search engine as Google now displays only the most accurate results based on locations. So, use your locality on your content title which may help you in getting higher in SERP where the search query is similar to that of yours! Remember that now; location also plays a role in ranking factor.
3. Cultivating inbound links relevant to your niche:
If you own a blog, try to include inbound links on your post to increase your page views that in turn will improve your site traffic. But beware of linking only the relevant links that match your content of the new post. As for now, the inbound links are the only way to increase your traffic at a higher rate.
Final thoughts:
I could strongly say that SEO is not dead!! So, use traditional SEO techniques that are still valuable to have a sustainable place in the search engine results page (SERP). Try to make your blog or website user friendly with responsive designs that are compatible any kind of devices. Though Hummingbird is concerned with higher quality content, we have to work hard to give our best in order to recover from the ill effects.
About the Author:-
Amy Jasmine is a web enthusiast and a passionate blogger, loves to be a net savvy. She's a professional content writer in ZuanSEO Company in UK who also craze on ghost writing about the innovative and exciting information. Connect with Amy on Twitter, Google+.