Grammarly: The World's most accurate Grammar Checker Product.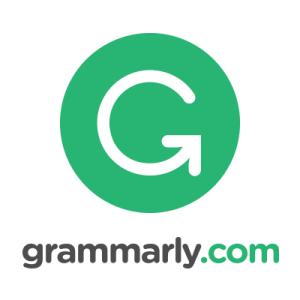 Well, today we are ready to present our views on Grammarly, which is also famous for best online grammar checking tool. This website is considered as the World's Best Grammar Checker Tool in 2015. It immediately checks grammatical errors in writing, checks for plagiarism and is a convenient online Proof Reader. In this review, we are including its features, cons and pros, what are its benefits etc. If you are a blogger and a webmaster than for you, Grammarly is an ideal thing; A blogger writes their article flawless and mostly neglect the grammars by mistake.
So, if you are using this tool, you can easily check the mistake. It is a fast and convenient tool to check the grammar mistake in the article. It provides an writing-enhancement platform which was developed by Grammarly, Inc., which is launched in 2009 by Alex Shevchenko and Max Lytvyn. Its headquartered is in San Francisco, with an additional office in Kiev, Ukraine.
There is some unique features of Grammarly are available-
1)  It can easily analyze the general academic, business, academic, technical, books, creative, reviews and casual writings, Article grammar mistake. You can easily found the grammar mistake with the help of this tool.
2)  It can also check the words which are spell wrong. Sometime a user spells the word incorrect in the paragraph writing.
3)  An online Grammarly Handbook resource covering what the Grammarly platform does in checking grammar and syntax. It can also provide the collection of suggestion words.
4)  You can easily check your whole article misspelled words etc.
This site is executed by many users; more than 4,000,000 plus users can use this tool. It provides amazing answers, so that people can trust on this site. It provides some amazing uses like, it provides so many products, it provides an grammar checker tool, you can easily check the spelling. It also provide an advanced service that is proofreading, also it detect the plagiarism, it can check the misspelled words, wrong words also it detect the copied content. It grammatically makes you better.
All in all, it is one of the wonderful website which provide the useful content and tools like-
Grammar Checking Services
Plagiarism Checking Services
Grammarly Review: What Grammarly Tool Does?
Remove Errors

With the help of this site, you can easily remove the errors. Whenever an blogger writes an article, there is always a possibility of errors, and generally people left the whole article without seeing the error mistake. So whenever you are writes an article, make sure you are using this tool.
Enhance Clarity
When your article is error free and there is no error and any mistake, it means there is a full clarity. Clarity means whatever an user writes, the article should be clean and error free. So clarity makes your article looks attractive and gives a strong feeling of refreshment.
Better Writer
Yes!, if your article is error or mistake free, than it gives a positive image of yours. If your article looks good than your readers will surely say that you are a good writer and you have a good sense of writing. Grammarly makes you a good writer and also improves your writing skills, plus it gives useful suggestions also.
Works Anywhere
When you are using this Grammarly, than it gives a positive response, you can work in any platform. You can write the article on any platform, weather it is blogger or WordPress etc. It is very efficient and flexible. You can work with this software so easily. It removes your mistake and makes your article error free. Isn't it great!!
What Exactly Grammarly Tool Offers?
It is a great and wonderful tool for Bloggers especially for newbie, Professional Writers, Authors and Students etc. If you are interested in freelancing than this software play a vital role in this field.
Grammarly also checks for plagiarism within an article. Yes! You heard it write it also check your whole article weather your article is copied or not. As we all know Google penalizes blog post containing over 30% of copied content. Duplicate content is also handled by this software. So, without wasting much time, you can use this software. It offers a great success in this field.
It offers and checks more than 250 types of Spelling, words, Punctuation, Vocabulary and other Grammatical Errors. It also checks the whole article and makes it error free.
Pricing Details:-

Conclusion
Well, last but not the least, Grammarly is a genuinely a amazing software, it offers wonderful tool. You have to you it once, I am sure you will love it. You can also share your personal experience with us. If you are engaged with blogging career than this is a amazing software. It makes you a better blogger and writer in a very less time. It provide an feature of greater ease, accuracy, versatility, flexible etc. It is an online grammar checker tool.
It provides so many extra tools which are helpful in writing your skills. So, without much time, use this software, I am sure it will give you a positive response.
Thanks,,,
#1 Rated Grammar Checking Tool. Trusted by over 4 Million Users! Eliminate grammar errors · Easily improve any text · Detect plagiarism also.
$29.95/Month

editor rating