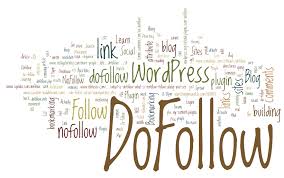 Are you finding or looking for quick blog commenting for dofollow links with your targeted anchor text but Don't know How to find those one's? So never worry as Today I am going to tell you How to Use Google Queries to create and find dofollow .edu blogs, .gov blogs, Anchor Text in dofollow blogs, Commentluv premium blogs, Keywordluv blogs, LiveFyre blogs, Intense Debate blogs, Expression Forums, Hubpages and Squidoo Lenses etc. Infect I will tell you the exact Google query to find those blogs or sites for commenting and create a nice backlink. Note- We are always looking for a free dofollow backlink but don't know that from where to get it, So today I am going to cover this section. Therefore its humble request to all my readers to use this article as an informative source and don't Spam too much. This also helps to increase your Google page rank and Domain authority as well. Try to create backlinks relevant to your blog niche and never create fast backlinks, following this rules makes Google happy and free from any penalty issued!
Why we need these Dofollow Blogs?
First of all the very basic need is Quality Backlinks for sure! Now along with backlinks, there is high amount of traffic and exposure associated with it. So don't try to create backlinks in bulk via online sites and instead for this, create manual and real looking backlinks by finding your favorite sites or blogs using this article. Thus, this Google queries makes easier to find blogs with high domain authority, trust and pagerank. Have a look and must use this Google query below.
Google Queries to Find .edu and .gov Blogs for Backlinks!
Syntax for .edu blogs-
blogging tips site:.edu inurl:blog "post a comment" -"you must be logged in"
Note– Replace Blogging tips with your Keyword which you want to search
Syntax for .gov blogs finding-
blogging tips site:.gov inurl:blog "post a comment" -"you must be logged in"
Google Queries to find Anchor text in Blog Comments
blogging tips "Allowed HTML tags:"
Google Queries to find Commentluv Premium Blogs
blogging tips "This blog uses premium CommentLuv" -"The version of CommentLuv on this site is no longer supported."
Google Queries to find Keywordluv Enabled Blogs for Commenting
blogging tips "Enter YourName@YourKeywords"
Google Queries to find Dofollow Comment blogs
blogging tips "Notify me of follow-up comments?" "Submit the word you see below:"
Google Queries to find Expression Forums Engine
blogging tips "powered by expressionengine"
Google Queries to find LiveFyre/Intense Debate blogs
Syntax for LiveFyre blogs-
blogging tips "get livefyre" "comment help" -"Comments have been disabled for this post"
Syntax for Intense Debate blogs-
blogging tips "if you have a website, link to it here" "post a new comment"
Google Queries to find Hubpages and Squidoo Lenses
Syntax for Hubpages-
health site:hubpages.com "hot hubs"
Syntax for Squidoo Lenses-
health "add to this list" site:squidoo.com
Conclusion:
Well This was all about on how to find Commentluv, KeywordLuv enabled and other blogs for blog commenting and create quality backlinks. So Use blog commenting service in daily basis. It will not only give you backlinks for your blog, also boost your blog traffic apart. Keep commenting friends. Happy Blogging!
That's it! Enjoy and Do share……
Incoming search terms:
edu and org backlinks Notify me of follow-up comments? Submit the word you see below: