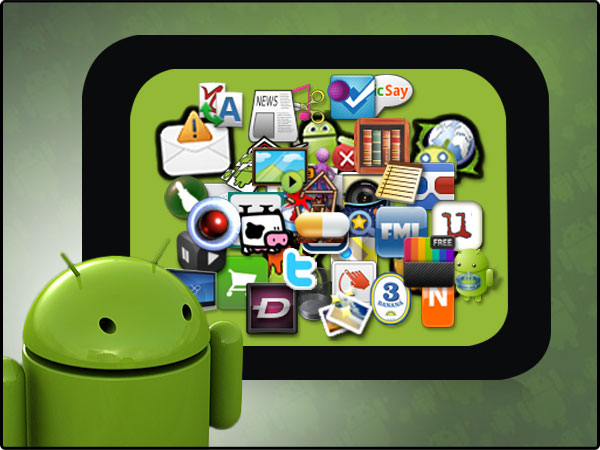 When you will look on the internet you will find plenty of apps especially made for androids. And you will find that most of the apps are found for free, thanks to the app developers who do their work for love alone. The apps that I am going to discuss today makes your work easy and let you relax always etc. Here are 2014 apps mentioned below which you can install on your devices.
7 Free Best and Must To Have Apps For Androids 2014
1. Facebook for androids
This app is lacking most of the features of the Facebook, but a recent update by the developers is quite useful. They added Inbox support to the apps of androids, finally allowing its users to communicate in the almost real time. The application is stable and fast, with the simplicity that will remind the users about the old days using Facebook when the Facebook was bearable.
2. Google sky map
This one is the most stunning app that utilizes the orientation tools to provide you with the correct representation of the planets and stars on your phone screen. Just point your mobile phone at the sky, and then easily learn what gathering is visible or if that is just a Venus or UFO. It will also work even if you are inside your house.
3. Word press for androids
This wordpress app started out as up-to-date as independent creation, before the Word press resolute to buy it up. They hired the app maker to develop an app in house. This app has lots of features and the latest version of the app offers full interaction with other applications, letting users spin the content and can directly send it directly to the application so that it can easily update. It can also do more with image insertion tools.
4. Winamp
Yes this one is the same which was present a decade ago. It used to have android app for some time but with few recent updates it had added support for Mac sync, iTunes, and wide array of streaming options, Shoutcast integration and release list for the radio support. This app is simple, fun and perfect as a media player.
5. Sky fire 3.0
Sky fire browser USP supports flash content which pops out in a little window when it perceives YouTube or something related to it. The real business of flashing is done by the server of sky fire which performs all the computer jobs, then sends all the files to mobile phones. On slower android phones its little clunky, but works really cool on the android models having faster processors.
6. Samsung chat on
On android you will find plenty of messaging tools, but if you will observe Samsung beats all the tools which are offering multi platform support- with customers even willing to pay for the older non feature phones of Samsung. It could be the perfect way to be in touch with an out of touch friend. More with it people will be able to enjoy features such as networking, image sharing and drawing features.
7. Evernote
Evernote is the one solution of keeping all your business at one place and the android Dropbox version is the one place. With this app you can sync and stash all your text notes, files, voice memos and easily access them from your desktops. Consult SEO India Agency for more apps.
That's it! Enjoy and Search on Google to find above Android Apps. Don't forget to also read this below-