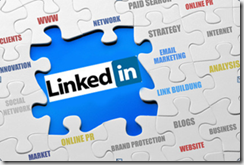 LinkedIn is often referred to as the professional social network. In fact, recent reports have shown that it now has a total number of 332 million users from all around the world. The question isn't why you should be on it, but rather how you should make use of it.
There are actually 6 main reasons why you should use LinkedIn, and they are as follows:
6 Reasons why You Should Use LinkedIn
1. It allows you to generate leads
With around 332 million members around the world, it's no easy task to find and connect with thousands of potential clients without spending a huge amount of cash. Here are some of the most interesting facts you might not know about LinkedIn:
· It provides higher lead generation rate for B2B companies compared to any other social networks in existence
· Around 61% of its members use it as their main professional network
· With a massive growth of 2 new members per second, it is currently the biggest professional networking site. As how I see it, LinkedIn could actually be the most powerful marketing tool for the 21st century. Want to know why? It is because regardless of the industry or location, all of us are in the field of marketing.
And when it comes to marketing our business, I personally think that it is 10% what we say and 90% how we say are what make the difference. So if you follow the crowd in terms of marketing your business, then it would be very hard for your business to stand out. Other than that, most traditional forms of marketing are somewhat outdated and even require a lot of cash to get results.
These are actually the reasons why using LinkedIn for marketing makes sense. Why should you spend all your time and money on traditional marketing when you can just connect with potential clients through it?
2. It's a good platform for exposing your media
Exposing your media on a consistent basis actually helps in boosting your credibility in the market. Other than that, it is also a powerful way of conveying your message to thousands of people in your industry.
Not long ago, the traditional methods of getting media exposure were too expensive and often consume a lot of time. But with the presence on LinkedIn, it is now possible to connect and build relationships with several journalists around the world.
3. You can network through groups
By joining in a LinkedIn group, you can make connections with other professionals and even potential clients as well. However, you have to choose a group which is active, instead of just joining in groups where you just want to hang out. Even so, you need to be comfortable with the topic of the group so you can start engaging with ease.
4. You can receive recommendations from your contacts
One of the most unique features that LinkedIn has is that it allows you to receive Recommendations from individuals who are familiar with your work. LinkedIn Recommendations are actually regarded by all and carry more weight than what you could imagine. Each time you ask one from your contact, it's like asking them to place their reputation on the line. With that, you have to make sure that you have worked with that person even before you start asking for a Recommendation.
If it's someone you worked with before, you might want to reconnect with them and reestablish your relationship even before you ask. Also, make sure that they are still able to recognize you and your work.
5. You can take advantage of the improved profile features
Your LinkedIn Profile is now more interactive than before, and it's actually a good thing that Google and LinkedIn consider it important. With that, you can be able to freely move sections around so that people can immediately see all your important data each time they visit your profile page. You might want to include images, slide shows or even videos. Also, make sure that you write a dynamic Summary and Description which has your keywords included in them.
Don't forget to focus on the person you are expecting to read your profile. Make sure that it shouldn't be as a simple showcase for all your previous accomplishments.
You should consider filling in everything since it could make a difference is a potential client is looking for someone like you. It would be best if you include only the important things which are relevant to the persona you project.
6. You can share instantly with Twitter and your connections
Not to mention, you can do that any time. It's actually very easy as you only have to click a radio button or a dropdown to get started.
By using LinkedIn, you can connect with other professionals around the world. And better yet, it also allows you to get in touch with potential clients who might actually be looking for you.
Author Bio
Vishal is the founder of WebyGeeks, a digital marketing and premier search engine company offering SEO, web design, web development and PPC services. Vishal has wide knowledge and 7 years of experience in the field of search engine optimization, ppc campaigns, internet marketing, conversion optimization and web development.