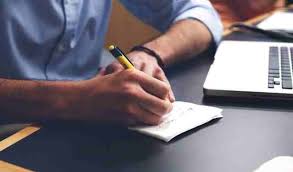 Writers who excel at telling stories may find it difficult adjusting to the task of writing articles intended to convert. To convert a reader means to get him/her to take action, to click a button or purchase a product. How can a writer achieve this without an article's text being perceived as nothing more than a glorified advertisement?
Listed below are general guidelines to make your articles more "convertible" while maintaining the interest of your readers.
Headlines
Without a doubt this is the most important part of any article you write. If you don't catch a reader's attention in the title, your marketing writing efforts will have been in vain. The main purpose of the headline, therefore, is to get the reader to the next sentence.
It is recommended to use the four "u's" when writing article headlines. Make your headlines unique, ultra-specific, useful, and have them convey a sense of urgency.
Flashy, clickbait headlines can draw in the curious reader, but if the body of the article doesn't deliver what the headline promised, the goal of conversion will never be achieved. An example of this is an article entitled "How on Earth Did an Iraqi Manage to Win a US Lottery?" Readers will undoubtedly be curious about this unusual story and its accompanying call to action may prove effective.
Audience
Make sure your article is relevant for the intended audience. For certain readers you will need to simplify and explain as much as possible, presenting the content in easily understood terminology. For others it will be more appropriate to give detailed information. References and links will prove that your article is an authoritative source on its subject.
Gaining the readers' trust is an important step in getting them to take action. Effective ways to do this include telling a story, showing a bit of your personality, giving personal examples, and not being afraid to show emotion. Making this type of connection between reader and writer will certainly help get the message across.
Content
Your content should be original and offer value to the reader. If you come across as an expert who knows what he/she is talking about, and if the content in the article is not promotional but rather educational, informative, related to solving a common problem, and even entertaining, readers will not only follow your words, but also your recommended call to action.
Make sure to proofread your text and optimize spelling, punctuation, grammar, and overall style. Eliminate unnecessary information. Keep sentences and paragraphs short. There's nothing that will lower your credibility in the reader's eye more than badly presented content.
Follow the KISS principle – keep it short and simple. While other types of long form content are more suitable to readers with a lot of time on their hands, articles intended to convert focus entirely on getting readers into action.
How the Reader Will Benefit
Whether the writer's intention is to get the reader to purchase a product, to download a program, or even to subscribe to a mailing list, it must be clear to the reader that taking the necessary action will be beneficial.
Emotions can play a role here. The emotional hook can suggest a certain degree of peer pressure, making the reader fear being left behind if no action is taken. The reader can be convinced that taking action will result in self-improvement. As a writer, your goal is to engage the readers and encourage them to follow your recommendations.
An example of an article which helps readers improve their lives is "13 Things You Should Give Up If You Want To Be Successful". The call to action at the article's end is the logical next step in the process.
Another example is the text link suggesting help for planning retirement in "5 Habits Of The Uber-Rich", although this article is clearly marked as an advertisement feature.
Bio
In most cases the author's bio is included with the article. In this short text make sure to list your qualifications for writing the article. This will increase trustworthiness and the likelihood that readers will click on the call to action.
An example of how an author's qualifications can be effective converting readers is "10 tips on writing from Alexander Green". This article, actually a summary of a speaker's talk, introduces him by linking to his books and concludes with the author's personal recommendation to attend a writing seminar. Sometimes all it takes to push readers into action is the writer's reputation.
Effective CTA
The all-important Call to Action (CTA), whether a link or a button, must be both appropriate and non-obtrusive. An effective CTA makes no promises yet clearly tells the reader what he/she will get by clicking. Using the anchor text "click here" may be the simplest way of telling the reader what to do, but the same message can be given in a more subtle way in line with the article's content.
Closing with the right call to action is the key to conversion. It can be as simple as "For more on…" or "Take the next step by…" or it can play on the readers' preferences by stating "If you're interested in XXX, you'll be interested in YYY…"
A reader's click on a CTA at the article's conclusion is a sign that not only has the article been read until the end, but it also achieved its goal of converting the reader.
The content is written by BlogClues.