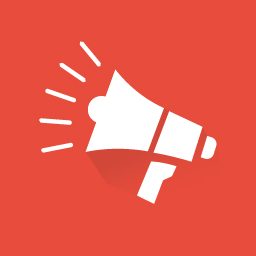 Everyone wants their site will survive for longer period of time with huge traffic on daily basis. There are so many platforms are available where you can plot your site. WordPress offers one the best platform where you can build your site easily via installing some plugins. You can choose various themes for your site to give a professional look. Through installing these WPAdverts plugins, you can give an extra and effective look to your website and blog. This is the review post where you can check the amazing WordPress Classifieds plugins, its advantages, features, different services and much more. You can also share this post with your friends and colleagues so that more and more will look upon their websites. Sometimes people will buy the themes for their sites and blog but in actual, it looks dull and unprofessional.
That's why we are here with this unique plugin which gives an effective look to your site. It will turn your existing site into a full fledge WordPress classified ads site. Adverts is highly customizable, effective and you can set the details according to your desired needs by adding bundled of modules. It is easy to use and you can also adjust the different widgets according to your need. Well, you just go through with this article and learn something new for your site and business.
What is WPAdverts?
It is a new plugin which aims to make it easy to add Classifieds functionality to WordPress. You can customize the settings according to your need. It is a unique and effective WordPress Classifieds Plugin which allows you to build beautiful classifieds site in just few minutes. This Plugin will work with ANY properly coded WordPress theme and you can use it on new or existing site. According to my point of view Adverts is one of the most distinct and awe-inspiring plugin in the category of WordPress classified ad plugins.
Features of WPAdverts
Installation
The installation process is quite simple with just one click. You have to just press the button the installation will start. Install the plugins first and your site will look a WordPress theme based website. If you are a newbie then no need to worry, you can easily adopt its functions and implement it with a single click.
Flexibility and Compatibility
If you are using this plugin then no need to worry. It provide everything which you want for your sites. The Installation process is also simple yet compatible. Sometimes people find that the plugins are so complex to use, but it is very easy & flexible to use and would also be compatible with every upcoming WordPress version.
Easy for Developers
Sometimes plugins are so complex which is very difficult to moderate for the users. They found difficulty via using these plugins. But WpAdverts are easy to use and very efficient for the developers of the websites. You can easily adjust the coding according to your need and desire. You can also add or remove some extra features to this plugins.
Some Others Features-
– It works with any type of themes. It offers a modern and responsive design structure to your site.
– Uploading the plugin is quite simple.
– Free add-ons allow you to create users experience for your site visitors.
– It is integrated with other useful plugins like WordPress SEO by yoast, jetpack etc.
– It also offers various modules and you can easily activate or deactivate it at any time.
– It provides reasonable price rate, starting at $39 for a single site license.
– WPAdverts plugin can be extended with premium add-ons. Some of them are-
*WooCommerce Integration
*BuddyPress Integration
*PayPal Payments Standard
*Restricted Categories
*Fee Per Category
*reCAPTCHA Integration
Fully Supportive Team
If you are choosing this service, then no need to worry about its policy, term and condition. If you find any doubt then you can contact directly to its team. There are professional members who are handling this plugin and provide the best answers to the users. They are available 24*7 and help you in any way. If you find any hindrance while using its services then do not hesitate to contact with the team

Final Verdict
Last but not the least, I would like to tell you that WPAdvert is very effective and well purposed used plugins. You can use these WordPress Classifieds Plugin for your site. If you want to change your site into WordPress Classifieds Plugin then you must try this. Plus it has a well supportive system. In any case, you find some trouble then you can contact to their member. They are highly qualified and professional in this field. They will help you out. I personally recommend to you all that you have to try it once. I am sure you will enjoy it. Just go through with this post and its service. Do share this article on your social networking sites.
Enjoy.