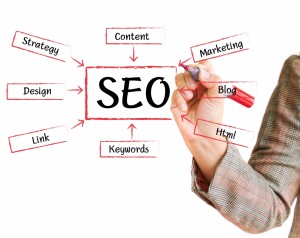 Are you in search for Complete SEO Guide for WordPress Blogs, If yes then you are at the right place as Today I am going to write an detailed post on WordPress SEO Settings, Checklist and Optimization tips in 2014. Its a true fact that without proper SEO even your unique quality content can't score more in search engines. Hence to rank higher in SERPS, you must have full knowledge of SEO and its Checklist. So lets read this post in depth below. Enjoy…
Advanced WordPress SEO Settings, Checklist and Optimization Tips 2014:
1. WordPress Permalinks
Well WordPress comes with default permalinks like http://domain.com/?p=XX which is too bad for SEO. Hence we have to fix it by going to Settings and then permalinks and change your default to %postname%
Add Optimized Permalinks in Blogger and WordPress for Better SEO
2. Optimizing WordPress Robots.txt file
Now we will edit our default Robots.txt file in order to control all activities related to our blog. By doing this, We will no index WordPress tags, categories, archives and many more structures from Google search engines. This saves us from Google Panda Penalty. To know How to do it, Please read this post below-
How to Make your WordPress Robots.txt File SEO Optimized
3. Generating Sitemaps
Sitemaps are the easiest way of telling all posts/pages inside your blog to the search engines to crawl mainly. Hence generating it and submitting to search engines is must! To know more on How to do this then please read our detailed post as given below-
Create and Submit Blog Sitemaps to Google and Bing without Errors
4. Providing Meta Tags
Well Meta tags are also known as Special type HTML tags which provides you information about a particular Page or website. It contains the information about page, Title Tags, author, description of website, keywords, content, email, robots crawling and many more etc. To Know how to add Meta Tags to your site, please read this-
How to Add Optimized + SEO Friendly Meta Tags in Blogger & WordPress
5. Learning Keywords Optimization
Now a man you know Keywords Optimization trick in order to rank higher in SERP's. Basically SEO keywords are the keywords you use in your content that help make your article searchable via search engines for those keywords. Optimizing it will make your article list better in search engines. Hence We should maintain a keyword density of at least 5% in our post. Read the below post in know How to do Keyword Optimization?
Learn the Role and Use of Keywords in your Blog Posts
6. Know How to Write a SEO Friendly Post
There is a Simple Fanda, To get higher rankings in SERP's your blog post must be highly SEO optimized and well executed! Article should be written with full SEO knowledge that to be loved by search engines. Check this below-
How to Write an SEO Optimized Blog Post?
7. Blog Speed
Blog Speed matters a lot. Faster loading time of your blog will get you more visitors, less bounce rate and much more. Also now a days Google panelizes those blogs with poor loading time and so much ads. To know How to Increase blog speed, Please use these plugins mentioned below-
Top WordPress Plugins to Reduce loading time of your blog
8. Essential WordPress SEO plugins and Tools
One of the main reasons for loving WordPress is because of its plugins mainly which reduces our work load too much. Installing Top most WordPress SEO Plugins makes our site so much SEO friendly and easily crawled. Watch Out this-
1. Top 10 WordPress Plugins for Better SEO in 2012
2. Top 10 Best SEO Tools of 2012
9. Update WordPress ping list
By default WordPress comes with only one ping service at a time, you can notify many more services by extending the ping service list. Just Change the settings under Settings> Writing. Here is my WordPress ping list-
http://rpc.pingomatic.com http://www.blogpeople.net/servlet/weblogUpdates http://ping.myblog.jp http://ping.bloggers.jp/rpc/ http://bblog.com/ping.php
10. Doing Off Page SEO Checklist
Always do Off- Page SEO optimization after publishing a post. Now you can also Submit your Post to Social Media sites, Directories and forums to gain more traffic.
20 Popular Blog Directories to Submit your Blog and Get Traffic
That's it!