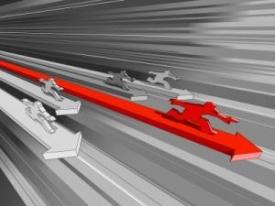 All of us knows that How Loading Time matters to a successful blog. That's why this post is all about How to Reduce Loading Time of your WordPress blog using top 5 plugins. Now a days WordPress comes with such great useful plugins which can supercharge your blog upto no limits. Its a fact that more the faster your blog more its Pageviews. Also if your blog has poor loading time then you may also have the chances to hit by Google Panda effect soon. Sometimes more loading time affects on the crawling of your blog in SERP's and bounce rate too. Hence its must to keep our blog load time as low as possible. Therefore today I must throw highlight on Top 5 WordPress plugins 2014 to speed up your blog in no time just below. Get Speed!
Top 5 WordPress Plugins to Speed up your Blog in 2014:
This is one of my favourite plugin to speed up blog using cache technique. It works on the phenomenon of caching pages of your blog thus gives you a reduced page load time and instant second pageviews. This plugin has the ability of generate static html files that are served directly by Apache without processing comparatively with heavy PHP scripts. W3 Total cache plugin also gives you the option of CDN integration. I must say a blog is half without this plugin.
Similar Plugin: WP Super Cache
This plugin is also known as for cleaning and optimization tool. This simple but effective plugin allows you to clean up your WordPress database and optimize it without phpMyAdmin. In general, it removes all unwanted tables present in your Database and optimizes them (SQL Tables) that reduces disk size as well. WP Optimizer allows you to remove all post revisions, comments in the spam queue, un-approved comments within few clicks and many more.
Its a fact that images in your post makes your blog beautiful but if these images increases your blog load time then what? From today you need not to worry as WP Smush.it plugin comes into play. By installing this plugin, your image file size gets reduced and optimize for better load time. This plugin provides you some really awesome features like stripping meta data from JPEGs, optimizing JPEG compression and converting certain GIFs to indexed PNGs etc. Blogs or sites with heavy and huge images must use this plugin.
Similar Plugin: Lazy Load
Its a must have plugin for your WordPress blog. WP Minify automatically combines and compress your JS and CSS files to improve page load time. It also removes all unnecessary white space and comments in your blog template and serves them with gzip encoding. In simple words, this plugin integrates the Minify engine into your WordPress blog.
Similar plugin: JS & CSS Script Optimizer
CDN Tools is a great WordPress plugin designed to help you drastically speed up your blog's load time by loading data onto a content distribution network (CDN). Thus it loads the media files and JavaScript into an external server. You can load the date to a commercial CDN on one side or you can load larger JS Libraries from Google's Server FREE on the other side. Recommended CDN Network- MAXCDN.
That's all! I hope you all will like this post and please post your comments below if you have left with any doubts or queries. Now Enjoy Faster speeds of your blog. Peace!
Incoming search terms:
reduce page load time wordpress plugin