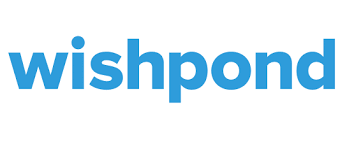 Wishpond Technologies Ltd founded in 2009 has come up with a simple, easy to use marketing automation platform which would help internet marketers automate their online promotional processes like social promotion, marketing automation and of course lead generation. To put it simply Wishpond is one of the best lead generation platforms which allows online marketers to get hold of valuable leads through opt ins, pop ups, landing pages and contests. This free marketing automation software comes with a powerhouse of features for management and lead generation. 
Features of WishPond:
Lead generation-
The different lead generation tools of Wishpond like website pop ups, forms and landing pages would allow the online marketer to attract new leads for their businesses. The landing page feature of Wishpond would allow one to create and publish a mobile responsive platform in a few minutes. Moreover one can always select from a number of themes to come up with a aesthetically appealing landing page which is also capable of conversion.
The website pop up feature of this software would allow one to put a pop up on their site which would help to convert the new visitors to long term customers.
The form feature of Wishpond would allow one to insert a lead generation form on any page within the site or blog just by embedding a simple code snippet.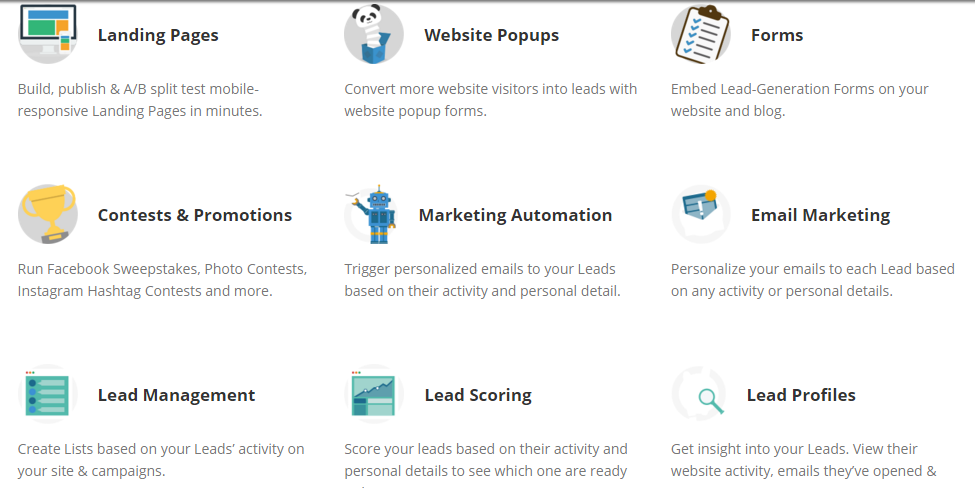 Social Promos:
The social promotion feature of Wishpond software would allow one to create a number of social channels and attract new visitors which would in turn provide more leads for their business. One can choose from a wide range of social promotion methods like hashtag contests, video contests, sweepstakes, coupons, vote contest etc. Now, one will be able to create a social promotion contest and get it published within a few minutes time. This feature can be effectively used to attract more followers and create a buzz in the social media platforms.
Increase/Boost your Traffic:
Yes, of course, it will increase your viewers and readers. Audience is must for the survive of any website or blog. As we know that creating the site is easy but to maintain it for a long time is quite difficult. For surviving of website and blog, there is a need of readers and traffic. So if you are choosing this platform, it will increase and boost up your readers. You have to choose this service and attempt it for your site benefit.
Marketing Automation:
Wishpond offers a number of marketing automation methods like email marketing, lead scoring, lead profiles, ads retargeting etc which would allow one to effectively nurture and engage the leads. Now, one can create a solid email automation campaign by making use of the various settings offered by Wishpond.
How To Sign Up In Wishpond?
– Firstly, visit the site and then click on sign up button. If you already have an account then click on sign in button.
– Fill all the necessary details and read the form carefully. You can become the member via filling the sign-up form.
– After clicking on signup button, then a billing information form is available. Read the instruction carefully.
– Fill your name and card number details plus expiry date and CVC security number.
– It is a free of cost service. Signing up to Wishpond is absolutely free of cost.
– The Plan Review as follow:
Basic $538/year (12 X $45). It provide an 14 day FREE trial. Plus you can also Cancel the service at Any Time During the Free Trial. It also provide an excellent Customer Support service like Chat, Email, Phone.
3'rd Party Integrations:
The 3rd party integration feature of Wishpond would allow you to connect it with the prevailing email marketing system or CRM. This software works well with many other 3'rd party online business tools like Salesforce, Mailchimp, Pipedrive, Getresponse etc.
Easy online Forms:
It provide an flexible templates themes and design drag and drop editor which makes easy to create forms in minutes. You can create multiple forms online easily. It also provide a real-time reports to show which is the online variation form is best. You can also publish these online forms on your website. It is easy to embed your forms on your website, blog and Twitter & Facebook page. It will provide huge traffic to your blog and site. You can share it on Wishpond.com, isn't it amazing!
It will include some marvelous features like-
– File upload field
– Checkboxes
– Merge tags
– Hidden fields
– Real time analytics
– Custom CSS & Javascript
– Dropdown Menus
You have to just sign up and enjoy its services. Open the signup button and fill the necessary details. After that you can enjoy its features.
Pricing and Plans: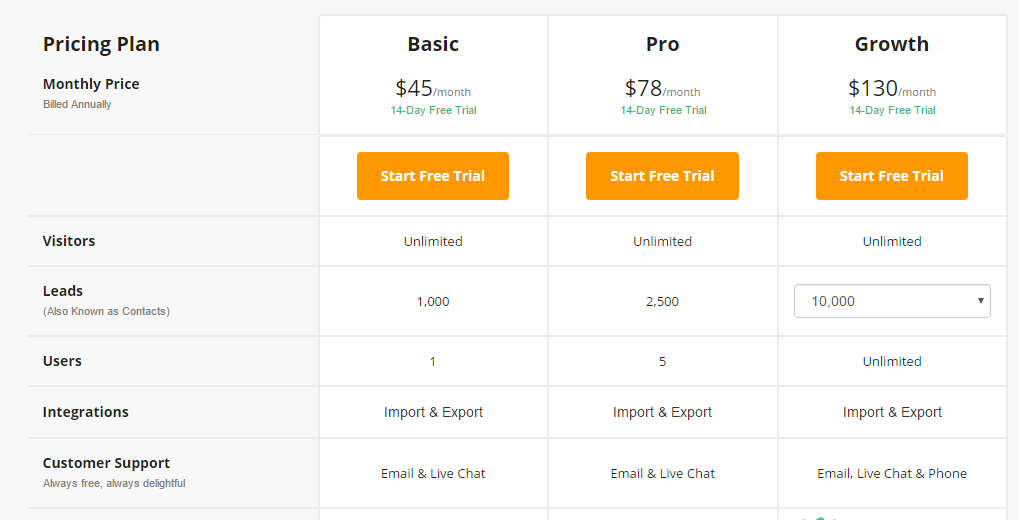 The free plan of  Wishpond would allow you to sign up for free and receive up to 200 leads. The Basic plan which is available for $44 per month comes with 1000 leads. The Pro plan available for $77 per month comes with 2500 leads while the Growth plan for $129 per month comes with 10000 leads. All the 3 plans come with a 2 weeks free trial period.

Fully Supportive Team:
If you are choosing this service, then no need to worry about its policy, term and condition. If you find any doubt then you can contact directly to its team. There are professional members who are handling the company and provide the best answers to the users. It is available 24*7 and helps you in any way. The technical and expert advice is always given by the team of Wishpond. If you find any hindrance while using its services then do not hesitate to contact with the team.
Conclusion:
This is one of the comprehensive marketing automation software which comes with the best tools for attracting more leads, engaging with them and converting them into subscribers. The wide range of impressive features is going to help the online marketers immensely. One of the best parts about this software is that it comes with a free package on offer.
Thanks..
Wishpond makes it easy for marketers to create landing pages and contests, track leads, send emails and more.
Incoming search terms: