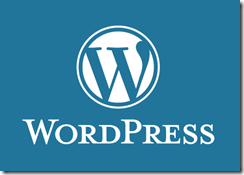 So, you're ready to delve into WordPress blogging. I'm sure by now you'd have definitely decided about the WordPress version you'll be using for building your blogging site. Have you chosen WordPress.org or WordPress.com? Well, your selection should be based on the type of blogging you intend to follow for your site. Are you inclined to use the blog for business promotional purpose or just for sharing personal opinions on different subjects? An honest answer to this question will help you choose the right WordPress environment for your blogging site. In this post, I'll be covering the reasons that have made serious bloggers skip WordPress.com for their blogging venture.
Is WordPress suitable for serious bloggers?
Before driving you through the downside of WordPress.com, I'd like to ask you two questions. Are you a serious blogger? If yes, will WordPress serve your blogging passion? Well, if you're a serious blogger who's chosen WordPress for building a blogging site then you're actually on the right path. You'll be surprised to know that many of the internet biggies like Chris Brogan, Marie Forleo and Michael Hyatt use WordPress. With thousands of free-to-download and premium plugins you can add a myriad of features that can enhance your blog's performance. With a WordPress powered blog, you can expect more traffic, more retweets and more comments that'll help you build your community. Plugins including WPSubscribers, Reply Me, Top Commenters, Growmap Anti Spambot and Backup Buddy have been quite popular among WordPress bloggers.
Why WordPress.com hasn't been able to create its niche among serious bloggers?
Now, here're some solid reasons why serious blogging professionals are ditching WordPress.com for hosting their WordPress blogging sites:
1. Restriction on selecting website themes
Having chosen WordPress.com, you'll have to restrict yourself from selecting themes that are developed by 3rd party WordPress theme developers. You'll just have to stay contented with the much smaller collection of themes that's offered by WordPress.com. Also, this WordPress version allows a much lesser theme customization as compared to WordPress.org.
2. Restriction on using custom plugins
Another downside of choosing WordPress.com for blogging is the restriction on usage of custom plugins. That means, you'll not be able to add your favorite functionalities into your WordPress blog. Just as they say, security reasons restrain WordPress.com from allowing you to use any third-party plugins. Considering all the "GOOD" that plugins do to your blog, missing out on installing a plugin into your site is a complete misfortune.
3. Any-time shut down of your blog
Hosting your blog at WordPress.com expects you to sign a TOS (Terms of Service) document wherein its clearly mentioned that WordPress.com "may terminate your access to all or any part of the Website at any time, with or without cause, with or without notice, effective immediately."
I'm sure someone who's quite serious about blogging wouldn't  want his/her blog to shut down due to an unintentional TOS violation.
4. The inability to earn money from placing affiliate links
If you're thinking about making good money by placing affiliate links on your blog posts, you're surely out of luck because WordPress.com doesn't permit them. If WordPress.com detects affiliate links on your blog, it could impose any of the following penalties upon you:
It could disable all your links
It could issue a warning advising you to remove affiliate links from all your posts
It could just suspend your account, disallowing you to access your website.
5. Huge expenses involved in managing the blog
Although WordPress.com allows you to set up your blog for free, it's surely going to be a tough time managing your free blog in the long run. With the existence of paid upgrades, you'll have to spend a good amount of cash on purchasing the premium theme you intend to upgrade your site to. Here's a list of features you'll need to pay for:
Extra web space for your blog
Flexibility to host videos on your blog
Restrict third-party advertisements from appearing on your blog
6. Unavailability of email hosting
Choosing WordPress.com will turn a headache for you if you're running a corporate blog. Unlike managing a personal blog where you can opt for web-based email providers like Hotmail, Gmail and Yahoo Mail; operating a corporate blog that's hosted on WordPress.com will expect you to set up a separate email hosting. Hence, you'll have to pay a heavy sum of cash on owning your company-branded email.
Conclusion
Hey there, now that you're aware about all the hitches of hosting your blog on WordPress.com, I'm sure you'll definitely think twice before choosing the WordPress version. It's always better to analyze your goals before settling down for hosting your blog on either WordPress.com or WordPress.org. Hope the details jotted down in this post will aid you in making the right choice.
If you want to share your opinions on the above post or want to send in your queries/suggestions, please don't wait to use the comments box below.
Incoming search terms:
WhySeriousBloggersFearUsingWordPress com?-BloggingWays
coastfm6
feltbuv
finezhy
husbandprx