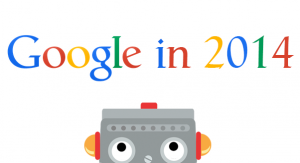 Looking for Google new Algorithms, changes and Prospectus for 2014? If Yes, then today I am going to tell that one all! Google as you all knows one of the leading search engine and internet company of all time and after august 2013, its ranking factor is totally being changed due to Hummingbird….that's being disappointment for the site owners but good for the ordinary people. In 2013, Google introduced several Algo's, Only 1 Page rank update and now Hummingbird which was totally shocking news. So today in this article, we will focus on what try to bring in 2014 and our SEO Predictions.
What will Google do in 2014 and SEO Predictions?
1. Google will be soon rolling out PageRank update in 2014
Well its being a very depressed year for those who are working hard with their backlinks and don't get a pr update from Google. Also an bad year for backlinks seller too but the question is why Google has delayed this year 2nd pagerank update and why? Well you will got this answer in my below at here. Anyways Matt Cutts says in a twitter tweet that " no pagerank update for this year 2013", that simply means next pr update will be going soon in 2014. So my boys get ready for it.
2. Google Author Rank will be introduced
Another thing is that rumors are going on from 2012 that Google Author rank will be coming but no big update rolls out about this happening. So my prediction is that Google Author rank will be soon introduced and people with their large following and fans will come up higher in search engines along with their blog or site etc.
3. Yet Another version of Google Panda/Penguin Rolling out
Apart from that, Google is still improving his search engine by hook and trail. So algorithms are coming up very fastly to redefine working of Google search and queries are affecting day by day to get up better results for the people. The latest Google Panda update version is 26 and for Penguin is 2.1 etc. Hence Google will continue from this and bring a lot more improvements and features. That's it!
4. Social Media Ranking Factors
I think in 2014, Social Media signs are more powerful than any other on-page SEO and keywords experimenting. Social Media is considered as Off- Page SEO ranking factors but from 2014, it may be primary factor as well (who knows). The more number of facebook likes and Google +1s, the more upper your post will appear in SERP'S!
Bye Bye and Happy Diwali, Have fun with your friends!