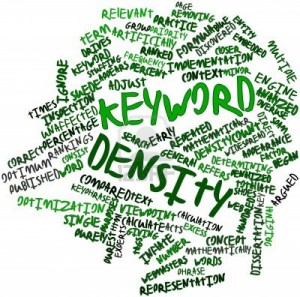 Does Keyword Density Matters ? What is the Best and Ideal Keyword Density For better SEO performance of a post ? How Much Keyword Density is enough ?, Well today I definitely answer the solutions of all these questions above. So first know what is Keyword density? Well Keyword density is the percentage of times a keyword or phrase appears on a web page compared to the total number of words on the page. In terms of search engine optimization, keyword density can be used as a factor in determining whether a web page is relevant to a specified keyword or keyword phrase. Now a days after Google Panda algo, Keyword density is not analyzed as a single metric anymore. thus Google does not crawl your page and make a table of your most frequently used keywords. Instead, it analyzes each word on the page and gives it weight, depending on its prevalence & location etc. Therefore lets learn more about Ideal keyword Density and how to maintain a balance of it!!!
What is the Ideal Keyword Density For Better SEO
Well According to Webmasters and Pro. Bloggers, Its up to 5% which suites to be best for your blog posts. To rank higher in Google SERPS, you can limit it up to 8% also but recommended is not more than 5%. At Blogging Ways, I never thought about it as my only aim is to write for my readers not for search engines. I see lots of bloggers doing keyword stuffing, high keyword density to rank higher but later on they gets fail as search engines are generating a lot of new algorithms to refine the search results regularly. For me as a ON-PAGE SEO Factor, maintaining keyword density up to 5% is ideal. Still Google says that Keyword density between 2-3% is best for SEO Purpose. Using more keywords on a webpage may be taken as spam as done it in wrong way.
See- Where to Put Keywords inside a Blog Post for Better SEO
How to Calculate Keyword Density?
However Many SEO experts consider the optimum keyword density to be 1 to 3 percent. Using a keyword more than that could be considered search spam. Now the formula to calculate your keyword density on a web page for SEO purposes is ( Nkr/Tkn) x 100 , where Nkr is how many times you repeated a specific keyword and Tkn the total words in the analyzed text. This will result in a keyword density value.
Or you can use this tool to check out your page keyword density- Webconfs Tools
Can Keyword Density be too High?
Strictly No, you cannot move behind the optimal keyword density, using a keyword too many times without a good reason is an old-school tactic known as "keyword stuffing". This is easy for Google to analyze and will directly result in lower rankings. Any tactic that attempts to manipulate the search engines will almost surely result in lesser rankings.
How Many Keywords Should I Use?
It's best to focus only on 1 or 2 keywords per page, especially if your keyword is extremely competitive i.e LSI keywords. Trying so many keywords per page reduces its single density and your article doesn't comes up earlier for all those keywords in search engines. According to me, SEO is all about experiments , you can't believe on any facts without implementing it and seeing the results etc.
See– Learn the Role and Use of Keywords in your Blog Posts
Matt Cutts Video on Use of Ideal Keyword Density –
That's it! Enjoy…