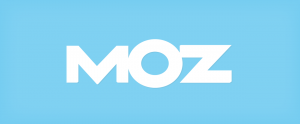 Well a brand new algo rises named as MozRank. Now a days Google PageRank got outdated as MozRank comes into play. MozRank is nothing rather than a link popularity score. It plays a huge and important role in telling how well your website is performing in the search engines etc. Note- I'm not trying to say that PageRank isn't important, But more you tap into satisfying the MozRank requirements, the higher your site will rank in SERP's and many more. So today we are going to discuss What is MozRank, How to Improve it and MozRank Checker. But First Have a look at my below post-
MozRank DA Vs Google Page Rank- Comparison Chart
What is MozRank?
Actually MozRank represents a link popularity score and authority of a website or blog. It reflects the importance of any given web page on the Internet. Pages earn MozRank by the number and quality of other pages that link to them smartly. The higher the quality of the incoming links, the higher is your MozRank etc.
Its being calculated on a logarithmic scale between 0 and 10. Higher is your MozRank, higher your site will perform in search results. An average" MozRank of what most people think of as a normal page on the Internet is around 3. The best part of this is that it gets updated regularly not like Google PR who often gets updated thrice a year.
How to Improve your Site MozRank- Best Tips!
1. Authority backlinks
Well this is must, without it no more rank. Like Google PageRank, MozRank also works as same based on quality incoming backlinks. The higher and better your links is the more your MozRank is. Getting dofollow links from higher authority site means a lot in MozRank. Try to build backlinks by Guest Posting, Blog Commenting, Social Media Sites, Forums, Directories etc.
2. Increase your Blog Post Interlinking
Always try to inter link old articles to your new articles relevantly as to decrease bounce rate and increase your daily pageviews. Apart from that, it also boosts your MozRank also. Now Blog Post Interlinking helps you to build more inside links for your website.
3. Install Seomoz toolbar
Thirdly install its official Seomoz toolbar as to get yourself updated and know its analytics more deeply. It provides easy access to powerful SEO tools and data while you browse the web. Quickly diagnose SEO problems and discover opportunities without opening a new page or interrupting your workflow etc.
How to Check your Site MozRank?
Checking your Site MozRank is quite easy, all you have to visit here and then type your domain to check your score out of 10. Below are some other tools to give you complete report of your website including Domain Authority, Page Authority, Linked Root Domains, Total Links, Anchor text, Social Stats, Top Pages, Inbound links etc.
1. Open Site Explorer compares any site's backlinks, top pages, and other metrics using the Mozscape web index. Use it to find link opportunities, research anchor text, discover popular content, perform competitive research and much more.
2. Moz's SEO toolbars provides easy access to powerful SEO tools online and data while you browse the internet etc. Must install this!
That't is! Enjoy and Must Bookmark this…
Incoming search terms: