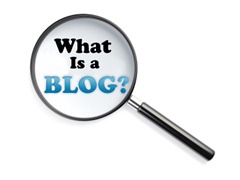 After searching a lot on Google I have successfully discovered the exact definition of a Blog. A blog is a type of website that is usually arranged in chronological order from the most recent 'post' (or entry) at the top of the main page to the older entries towards the bottom. Well in simple words, its a online notebook diary entry of discussion and information. So today in this post, we will learn How to blog and know about creating a blog with various blogging platforms like Blogger and WordPress just below…
How to Create a Blog?
To Create a Blog, first you will have to decide your Blogging platform whether it is Blogger or WordPress.
See- Blogger Vs. WordPress- Which is Best?
Now if you decide Blogger then follow the below procedure but before we learn how to create a blog with Blogger lets know more about it details. Blogger is owned by Google and created by Pyra labs in 2003. It is a blog-publishing service that allows private or multi-user blogs with time-stamped entries. Generally, the blogs are hosted by Google at a subdomain of blogspot.com.
How to Create a Blog with Blogger?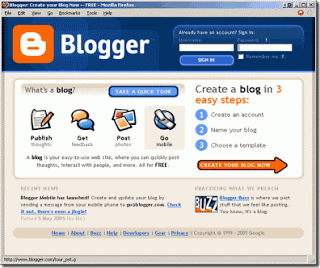 1. First of all Go to www.blogger.com and create an account via your Gmail ID.
2. Fill up your all personal information plus blog name and description.
3. Now pick up an Unique BlogSpot address and then simply Choose a template from gallery.
4. Over! Just start Posting articles and enjoy…Best of Luck.
Video on Creating a Blogger blog:
How to Create a Blog with WordPress?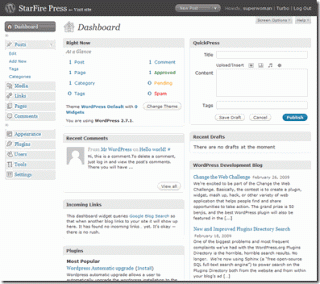 WordPress is a free personal publishing platform. It is an easy to use, fast and flexible blog script. It comes with a great set of features, designed to make your experience as a publisher as pleasant as possible. Sol lets learn How to create a blog with WordPress below:
1. First of all Download the WordPress software from its official site.
2. Now upload it in your root directory of web hosting account.
3. Set MySQL Database and FTP information accurately.
4. Now access to your dashboard via www.yoursite.com/wp-admin
5. That's it! Please do Googling to learn more on installing WordPress. Enjoy!
Video on Creating a WordPress blog:
Benefits of Blogging:
1. You will earn in dollars without spending a penny.
2. Every second will be a new learning for you.
3. You will learn HTML, CSS, JavaScript online via it.
4. Now you are treated like Celebrity.
5. Share your views and articles among the world.
6. Gain traffic to your blog and get some jobs also.
Final Words:
Now as you have learnt the difference between different blogging platforms and their pros and cons. Its time to start a blog with the above tutorial explained with videos. Note- Hard Work and Patience is the key to success in your Blogging Career. Till then please share this post on your social media networks. Cheers!