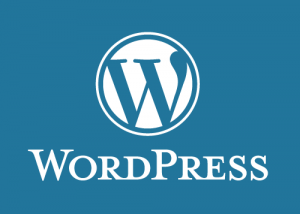 Are you suffering with less traffic or wants to know some traffic generating tips, If yes then read out my this post on How to Drive More Traffic to your New WordPress Blog in 2014. Traffic is being one of biggest problem for newbie bloggers to get, People blog for 2-3 years but didn't attract more traffic what they actually deserves. Due you know why? Well this is because of their poor keyword research or they don't know How to Write SEO rich post or unaware of Traffic resources etc. Therefore its easy to build up blog but damn hard to gain some traffic to it. Hence to solve their problems, today I came up with my top 8 tips which I use to drive traffic to my little blog. Have a look!
8 Tips to Drive More Traffic to your new WordPress Blog
1. Write Awesome Content
Well Again and Again I am saying that Quality Content always works! Search Engines loves to index them and get listed in the top! Try to Write Unique and lengthy Articles Daily to attract more visitors and maintain regularity. It also helps to increase your Alexa rank, writing quality and many more.
2. Take Help of Social Media Sites
Without Social Media, your blog is no more! Make your Profiles at Facebook, Twitter, Google plus, LinkedIn etc to gain some extra traffic and being close to your readers. Must adopt some Social Media Marketing Strategies to popularize your blog. Also place social media bookmarking buttons on your blog to boost social media exposure. Note- Search engines also crawls your social media networks.
3. Try Guest Blogging
After Paid Links, Guest Blogging becomes one of the best way to get quality dofollow links from authority websites. Also Google loves Guest Posting but not spammy one! Along with backlinks, it gives you more traffic, exposure, relationship with bloggers, pagerank and many more. I must suggest anyone to please give it a try.
4. Blog Commenting
He He! I love blog commenting mainly on dofollow blog or sites. Its my favorite strategy to get links and daily traffic to my blog. Now a days people do 5-10 comments daily on each other blogs and make relationships as well. Commentluv enabled blogs are very good and I must say to comment on these blogs especially.
5. Do SEO for Search Engines
Search Engine Optimization is Must for every blogger to survive! Without SEO, your blog is like a showpiece with no or less traffic. Learn How to Write SEO post, keyword research, use and placing keywords in post, meta tags optimization etc. Here at BloggingWays, I had written so many seo related posts, so please read them all.
6. Join Forums and Directories
Joining Forums and Popular Directories helps you to gain lots of online traffic. Be active on Forums to drive traffic and getting links. On the other side, Directories helps you to get your all posts listed in search engines at higher place and incoming links.
7. Email Marketing
This is one of the best way to boost your traffic by getting visits from your subscribers whenever a new post is being done on your blog! I prefer to use free services like Google Feedbuner to do Email marketing or try some popular WordPress plugins for doing the same. Aweber and Mailchimp are some online tools for doing Email Marketing and building an smart email list for life long.
8. Paid Advertising Rocks
Famous Online Paid Advertising Networks like Google Adwords, Facebook and Yahoo Ads etc some smart choice to do your blog advertising and boosting traffic in no time! These sites will provide you complete info on How to start, Budget and How to list on Top of everything. Now you can set you own CPC as per your budget, include your site keywords/description and many more.
All Done! I hope these tips/ways will works for you for driving huge traffic to your new blog. Enjoy…