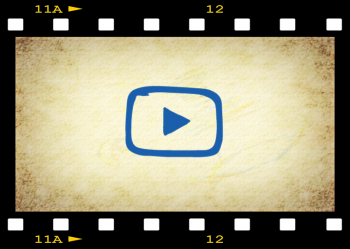 You'll barely find marketers who haven't heard at least for once one of the Bill Gate's famous phrase "Content is King". Content is truly king, and it is so because it represents most of what's going on around the internet. Basically, everything you read, watch, or listen on the web is content.
Nowadays, we can observe an exponential growth of visual components featured in content. Basically, videos are slowly becoming the #1 preferred type of content, as they deliver flexibility, value, and relevance to the modern consumers.
We're experiencing a very fast-paced world, where technology changes occur on a very frequent basis, where everyone's in a rush, and where time is a precious asset. Therefore, as marketers, we need to stick with the marketplace's dance and with the consumer's trends and behaviors.
Video marketing caught my attention a while ago, so I took the time to do some research. Fortunately, I found an excellent report performed by Hubspot, which shares extremely relevant statistics and facts concerning the popularity of video marketing. Here are some of them:
If you send an email with a video attached, you're boosting your CTR (click-through-rates) up to 300%.
If you embed a video into a landing page, you're boosting your conversion rates up to 80%
By 2019, video content is about to claim over 80% of all the existent traffic.
Customers are influenced by video content. 90% of them report choosing products with the help of videos.
87% of digital entrepreneurs and digital marketers leverage video content in their marketing campaigns.
About 59% of corporate decision makers prefer watching a video instead of reading a blog post.
It has been estimated that 1 minute of video equals 1.8 million words. Pretty impressing, right?
If the statistics haven't convinced you yet, I'm going straight to the benefits of using videos as a way to enhance your marketing efforts:
1. Video Content Makes People Remember Your Brand
Video content brings visual and auditory elements to the reader's attention. The subconscious mind of an individual will capture much more details and will develop strong associations. Therefore, a person who watches a video today is likely to remember it one week from now. Here's the good part: most people who remember the content of your video will remember your brand's name too. This will have a positive impact on your long-term business performance.
2. Video Content Helps You Rank Better
Google loves video content. As you might notice, there are lots of videos featured on the first pages of Google, and that's because YouTube is Google. Even the giants (Facebook, Google, Amazon) realize that video content is the future, therefore they've set up rewards for those brands who bring it to life.
3. Video Content Can Be Consumed Through All Devices
Responsive design is definitely the most important trend in today's marketplace. As you might notice, more and more people use their phones and their other smart gadgets such as iPods, iPads, tablets, smart watches, VR, AR, and so on. Video content can be consumed on almost every smart device, therefore people get access to tons of information just by using a tool and an internet connection.
4. Video Content has Great Chances of Becoming Viral
92% of the video consumers tend to share a lot of content on social media.When someone shares your video, you're gaining an exponential reach to other individuals who might also be interested in the value that you're offering. Moreover, they'll probably share it too, and so the snowball effect is on. Your videos might become viral. If that happens, your brand's awareness will double and your sales will significantly improve.
Making Your Videos Effective
In order to generate productive results, you should first acknowledge the fact that video development and video marketing are two complex activities. In short, in order to make an impact and capture the attention of your prospects, the videos you develop must be high quality. What does that mean? Well, there are several aspects that you should definitely consider:
Have a goal in mind. It needs to have a purpose. Do you want the viewer to sign-up, buy something, or perhaps contact you? Or it could be meant to improve your brand's awareness. Whatever it is, decide first and only then develop the video.
Understand that you only get a few seconds to draw attention. Consumer's attention is extremely limited, as marketers are severely trying to draw the attention. Therefore, you only get a few seconds to convince someone that your video is worth watching!
Build effective CTAs. Your CTAs are linked to the purpose of your video. If you want to get email subscribers, build a CTA back to your landing page where you offer a free report for the basic contact information of the requester.
Capture leads. Most importantly, ensure to have an email list no matter what. You can't let your video watches slip away just like that – they'll never come back. Encourage them to keep in touch with your brand in order to see more awesome content.
Takeaways
Video marketing is a generous marketing strategy which can significantly improve the performance of your overall marketing campaign. Exceptional videos will capture the attention of your prospects. It'll build the initial interest required in order to bring them one step closer to your final goal. Leverage video constantly and properly and you'll reap the fruitful benefits that everyone's talking about!
About author:
Olivia is a young journalist who is passionate about topics of career, recruitment and self-development. She constantly tries to learn something new and share this experience on aussie writing service as well as on other relevant websites. Connect with her on Twitter.