UserHeat – No Ordinary Heat for Your Online Success
Online competition among website owners is getting hotter than ever. Of course, the best way to guarantee your success is by making sure that your web pages are getting the attention and traffic that you want them to. This is where the use of web analytic services and software comes in very handy.
But with the extensive array of choices of this kind of programs that you can find in the market today, it has become trickier and more difficult to decide on which one you should choose. Although majority of these services will only provide you with a basic reading about the pages that are getting frequent views, there are also those that go far beyond that and offer you more than what you expect. One of the exceptional web analytic services that you might want to give a try is none other than UserHeat.
What's With a Heat Map?
Before delving deeper to what UserHeat can offer, it is best that you first completely understand what a heat map is all about.
Heat maps basically let you see exactly where your site visitors are clicking on your pages. These give you an insight as to the amount of attention that a particular area gets with the help of thermography.
The use of heat map for your site offers a lot of benefits and some of them are as follows:
Heat map can track where exactly users click on your site. It can be very helpful to know the specific part of your site that gets the most number of clicks for you to further improve your website through enhancing the area that gets more clicks and remove the thing that doesn't get any attention at all.
Show Areas That Visitors Don't Care About
The use of heat maps will show you the areas that don't get any attention. It can be greatly helpful in optimizing the site by getting rid of spots that your people don't care about. For instance, there are plenty of websites that have large amounts of pictures and text that people don't really notice. Heat map can be used for trimming down websites.
Draw Attention to All the Right Spots
You now have the chance to draw attention of site visitors to your preferred areas. For example, if you like to introduce a brand new feature to your site, you will be able to use the heat map for checking the best place where you can put it. The heat map can also be used for checking the areas that draw people. It can be very helpful if you like to place some products or sign up buttons where they are going to get noticed the most.
Site owners can check the page that visitors click the most. In case that is not the page that you like people to click the most, you can always change the buttons' location. The heat map is going to tell you the optimal place where you can place the links.

What is UserHeat?
UserHeat is an easy to use but effective web analytic service. It makes use of particular algorithms and the visitor's behaviors of the webpage such as scrolling behaviors, clicks, and particular things to present statistics in the form of heat map. Such stats may then be used by website administrators and bloggers to make their blog or website much better and efficient. The best way of presenting such stats has been adopted by this powerful UserHeat.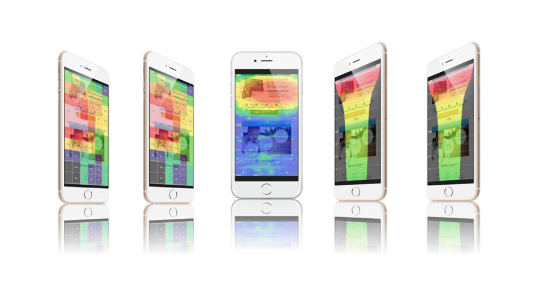 UserHeat is basically a heat map analytics platform, which visualizes user behavior. With this, you will be able to understand the behavior of the visitors of your website.
Features of UserHeat
With UserHeat, you will be able to find out exactly what the visitors are searching and what they concentrate on within your web pages. You can also improve your page's user interface.
Tablet and Smartphone Support
Heatmap function is available not only in computer but also to tablet and smartphone device. It is possible to analyze the site with lots of access from a smart device. Aside from that, it is absolutely free until more than 300,000 PV every month.
It tracks user action through the movement of their curser. You'll be able to see five user's action that will be displayed on the map, which is definitely a lot easier to read than the statistics.
It's one of the most important features of UserHeat, which displays the placer that gain the most attention from the visitors. It's made possible through an algorithm that makes use of the mouse movement as well as scrolling pattern of the user along with the placement keyword in the post. If you know which area of your page gains the most attention, you can take advantage of it.
Like its name suggests, this UserHeat feature displays the places that are mostly clicked by the users and also those that clicked by users. This information may be used by bloggers to make an efficient use of the clicked space to place ads to get high amount of returns. The areas that are most clicked are colored red whereas the areas that are least clicked are represented by blue.
How to Get Started with UserHeat

To get started, the first thing that you need to do is to sign up on the official website of UserHeat. Then, fill in the required information and set your password. Once done, you'll get a confirmation mail on your email address you set. After UserHeat Sign In , click on the button with "Create HTML Tag". Then, copy it. If you are using WordPress, go to Cpanel of the website. Open the Header of the template and paste what you've copied before closing the HEAD tag. Once done successfully, you will now be able to see your domain's analytic map. You will get a total of 3 maps with UserHeat and each of these will give you the stats you need.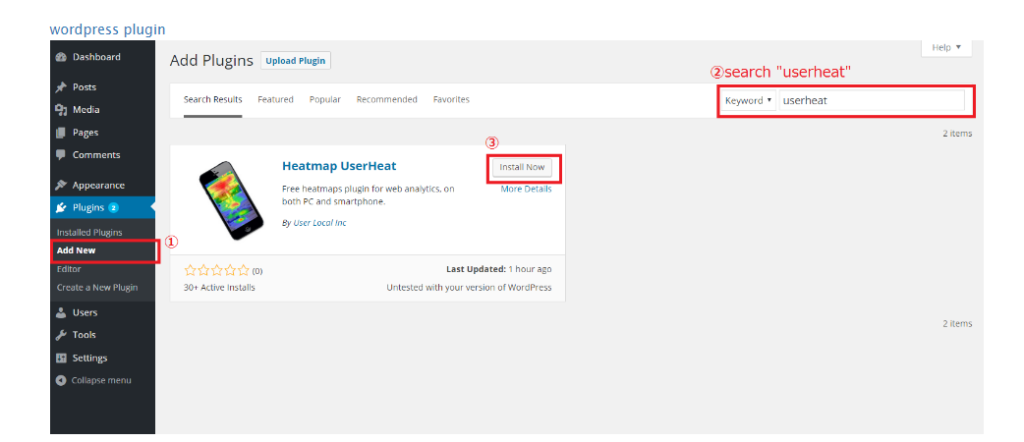 Results and Screenshots-
This is for one of my posts i.e Top 5 Best Torrent Sites to Download Free eBooks, here you can see different screenshots of the clicks, views and mouse activity for both PC and Mobile etc. With this, one can analyse what the visitor wants, what he/she is clicking and interested into. After that you can also optimize your conversation ratio as well. Thanks.
PC and Smartphone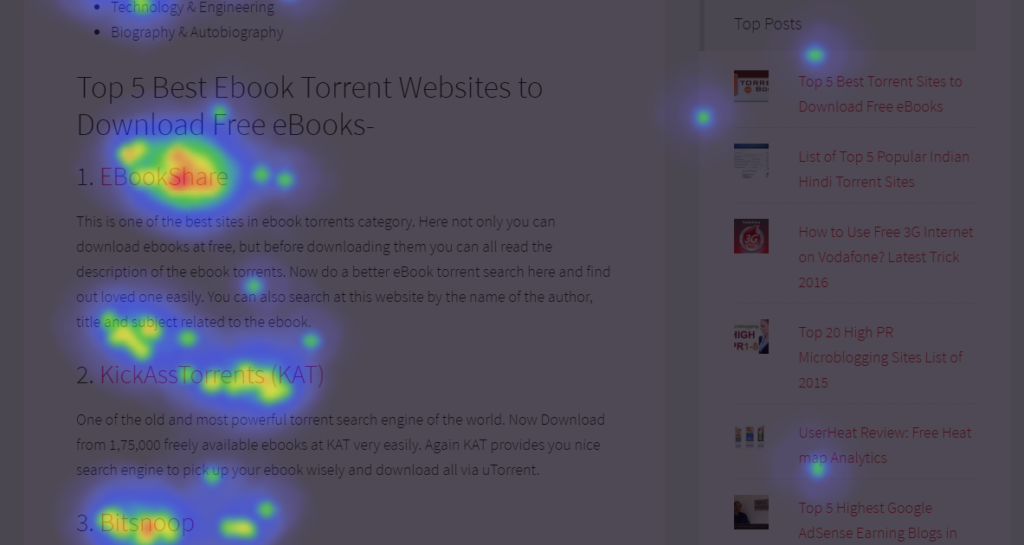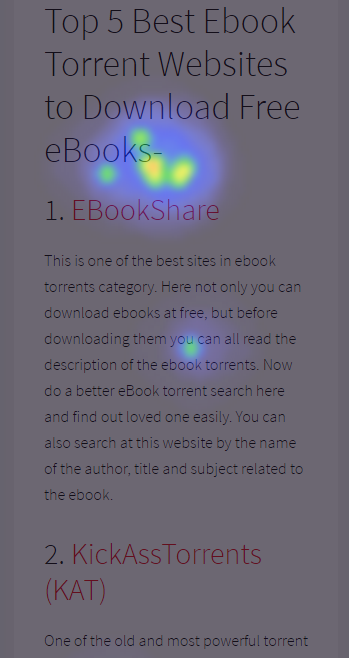 2. Mouse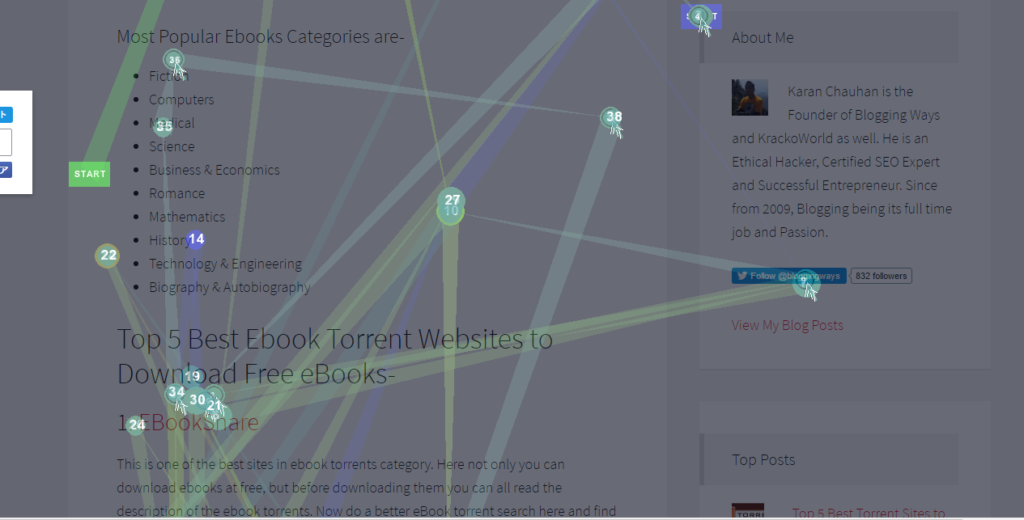 3.View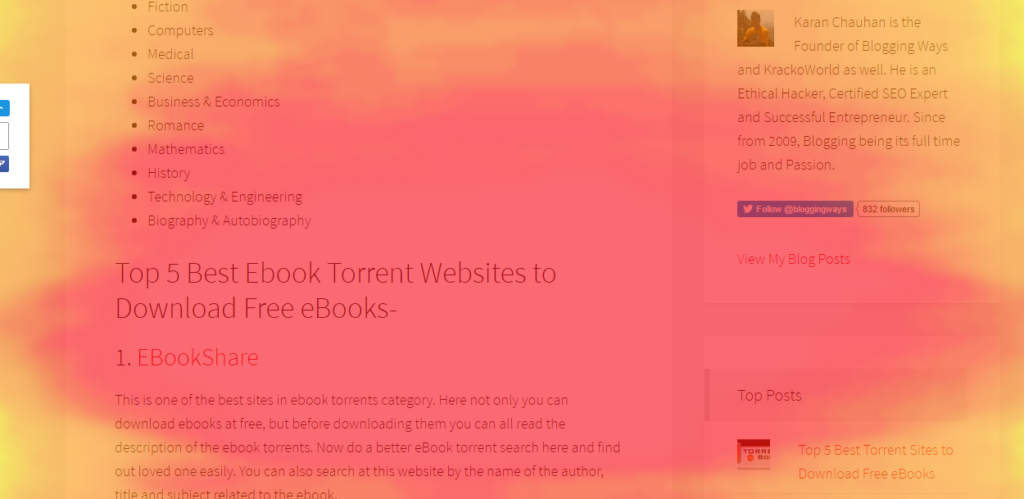 The Bottom Line
UserHeat is perhaps one of the simplest web analytic tools to use while being feature rich. This displays information that other web analytic services can't do and the only thing you should do to take advantage of this is to log-in and sign up. Therefore, if you like to optimize your blog or website to get great results, begin using UserHeat at the soonest date possible!
Free Heatmap web analytics provided by UserLocal, Inc. You can undergo vicarious experience of an eye tracking. UserHeat is free heatmap analytics tool to visualize user behavior both PC and smartphone. It takes just one step and 30 seconds to start analysis.