With the ever increasing presence of traffic online it is evident that if you want to be seen as a brand you need to be online. Over the last 10 years, we have seen the internet go from an archaic idea to a full blown user-friendly place for everyone and it is changing at speeds that we cannot even keep up with.
One of the fastest growing services online is streaming media. With giants like YouTube, we can see that the demand for online videos is a vital part of the internet. Although this business model has been around for a while, it is still growing by leaps and bounds. People are starting to realize that the need for videos (streaming content) is a must and they are finding ways to host their video demands. So we're here to give you a bulletproof review of one of the rising leaders in video streaming – Uscreen.
Uscreen Review 2015-
Uscreen offers an innovative online video platform that allows you to create subscription-based websites, just like Netflix and Hulu. With Uscreen, you can also run online education courses, video on demand (VOD), employee training videos and anything else you can think of that needs a subscription model with video. With Uscreen's video distribution system, you can really make a mark in the industry.
Uscreen has a vast amount of tools for your site to succeed.  And, they can make your website 100% white label with their hassle-free, easy to use interface. Some tools offered are the menu builder, bulk uploader, content scheduling, integrated advertising, subtitle support and more.
Uscreen is used by some very well-known sites like Marriage Today and Total Immersion. Marriage Today uses the Uscreen platform for their relationship advice site, while Total Immersion sells swimming training videos, eBooks, webinars, courses, and presentations. These two sites show you the flexibility and the customization you can put into your white label site.
Both Marriage Today and Total Immersion use subscription/membership based models and have seen substantial profits since beginning on the Uscreen platform.
Uscreen Features
Easy to use
When using Uscreen, you do not need to be a computer programmer. In fact, it is so easy that you can literally sign into your account and upload the videos that you want to add to your services, add a price, metadata, and then simply upload to your storefront in no time. It cannot get any easier than that.
Not sure how you want your website/storefront to look? No problem! With Uscreen's vast library of themes to choose from you can easily pick the one that suits your needs. Maybe you want things to look exactly like Netflix? No problem! There is a theme that is identical to Netflix.
100% Customizable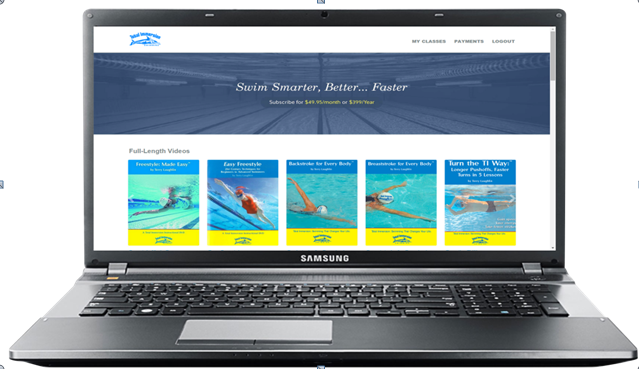 Since Uscreen offers a 100% white label enabled site, you can brand your business the way you want to with any fees or royalties. There is no trace of Uscreen in your site, not even in the source code.
You can fully customize your site with the HTML and CSS editor that is built into the site for easy access. If you do not know how to do any coding, that's okay because you can change colors and font sizes with an easy to use back-end editor.
Can Be Accessed Anywhere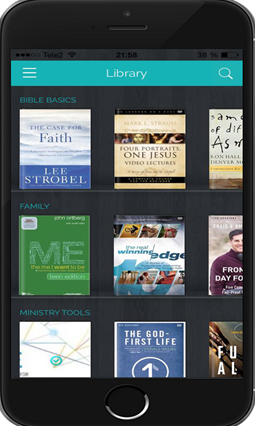 Uscreen makes it easy for anyone to use your service no matter where they are or what kind of device they have. With iOS and Android apps, you can be sure that all of your customers will have uninterrupted access to your site.
Nowadays, security is really a big issue. Uscreen has top tier security throughout their site that will ensure your content stays where it is. With people trying to pirate things on the internet, it is a legitimate concern for everyone. By default, the Uscreen video on demand platform is fully secured – all uploaded content is fully secured and cannot be shared.
More Than One Use
Upload videos, audio, podcasts, PDFs, Excel sheets, documents and any other type of content, and securely deliver them to your end users. This is great for any business model and can benefit your business greatly for content delivery to all of your employees.
Uscreen uses a blend of two global CDNs, enabling them to instantly stream globally without any buffering or delay. They also have servers located all around the world that will cache your content and deliver it via local servers. This means that no matter where you are in the world you can be confident that your content will arrive safely.
Set up your complete website and storefront to be presented in various languages, including French, Latin, and more. This is great if you have multiple locations and need to have your storefront in a different language.
As well Uscreen also accepts all major currencies, including Paypal & BitCoin, on your website. We support Euros, USD, and many more currencies. Multi-language and multi-currency options are a must these days and international customers will be grateful for the flexibility.
Pricing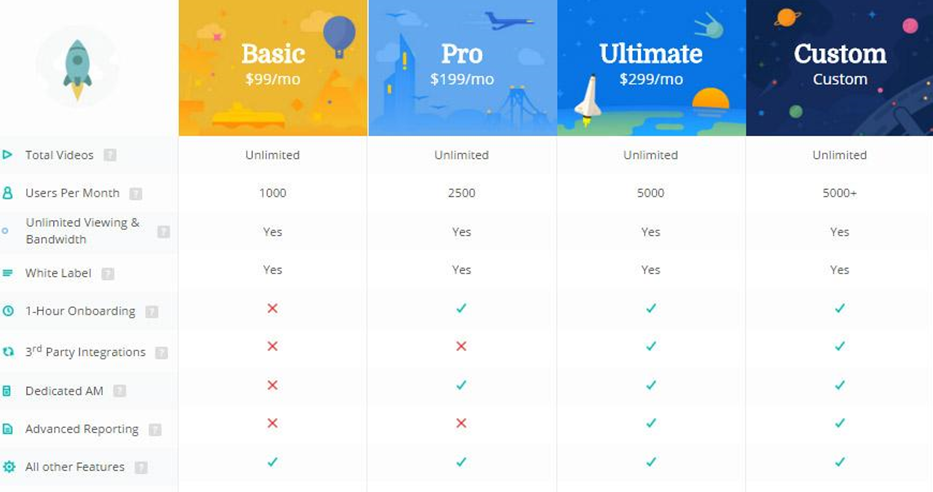 Overview of Uscreen
No Coding Required, Launch in a Matter of Hours
Full library of Themes to Choose From
100% White Label
Fully Customizable
Native Mobile Apps
Secure & Private Streaming
Distribute Videos, Audio, PDFs, E-Books
Distribute Globally
Multi-Currency & Multi-Language
Fully White label Reseller Program
That's it, Enjoy and Please Comment below.
Uscreen is a video on demand platform which is 100% white labeled and fully customizable perfect for any type of business including subscriptions