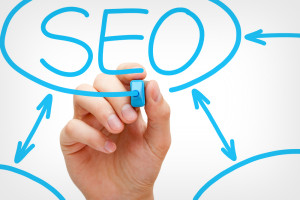 Search engine optimization is a process to make your website more valuable for your readers. It helped people to find website through seo process. I have visited many popular websites. And gather some must read search engine optimization tips for my readers. I think this tips are evergreen.
All Time Favorite SEO tips 2014:
Title Tag Optimization
Are you known that title tag optimization is the first seo process? If you neglect this then you will be sure ruined by search engine. You already read many search engine optimization tips from anywhere or from well populated website like sep or sej or from moz blog.
This is an old recipe from internet marketers. This search engine optimization tips are following from several years ago. This recipe is following for doing valuable seo process. A title tag has a great value for search engines. Does it properly, make it strong and wait for success.
If you neglect this search engine optimization tips then you will sure face problem. Search engine don't love those websites who creates problem. Now this day's challenge is growing with a vast number. Nobody can run their website neglect this optimization.
Always try to keep your title tag as well optimized. First research your keyword from Google ad words keywords tool. Then use it in your title tag. If you start your title tag with proper keywords then it is more chance to rank well in search engine.
Another tip in title tag optimization is always tried to write catchy title tag. But this catchy thing must need to relevant your business or topic. An analysis told that, catchy title tag have a lot of CTR. Don't do anything that is against your title tag. Optimization is great but over optimization may harm you.
Internal Linking
This term is not new for all. Internal linking is one kind of link building. If you do not know that then you need to properly know that. Always make an internal link with your old post. And there is still stand one talk that is always tried to make a link with relevant topic.
Relevant topic means if you write on seo topics then don't link with word press topics make, make a link with seo topics. I found that Google serp more effecting on long tail keywords. So don't link with short keywords, always try to use long tail keywords.
And make 3-5 relevant outgoing links for your each post with long tail keywords. It will perform better. Remember one thing make social media links no follow.
Social Media
Now if you neglect social media for you blog promotion then you is wrong. Social media plays a vital role for your blog promotion. Always try to make you busy in social media promotion for your website. Not only it will drive traffic for your website but also it will bring exposure for your website.
Always make a great and complete profile on top media sites like facebook, twitter, linked in, Google plus. Make fan page, make tweet, complete profile on linked in that will help you. An analysis said that a post with huge tweet or share make an effect in serp.
Be Relevant with link building
Always be relevant with your niche in every situation. Link building is a major part of your seo. Always try to keep your niche relevant when you build links or something else you hiring a seo firm for building links. Be patient when you link building.
Always try to gain niche relevant back links. Niche relevant links will help you to increase number of back links and you will get lot of traffic. Suppose you have a seo blog, if you make link from seo related forum or from seo related guest posting then you will get more traffic and in page rank updating time your link will be count by Google.
Community and Relationship
Are you having a community circle on social media or forum or something else place? If is it yes then your seo process now easy from previous. Because a good community will drive good amount of targeted relevant traffic for you. It will increase sale for you.
If not then now this is the high time a community you need to create for you and for your website. It will sure help you for your new websites branding. And when someone request to give an interview, and then give interview. It will make you a well reputed blogger.
Conclusion
Old recipe with new twist can make it bigger. Search engine optimization seo is a great process to gain traffic, exposure and branding. Follow these ever made great search optimization tips recipe. You will definitely see the success result.
About the Author:
Taposh Kapuria is a real-world marketing and traffic generation pro and is the creator of "Talkandtalkers Network". Visit SEO Writing Tips blog for more.