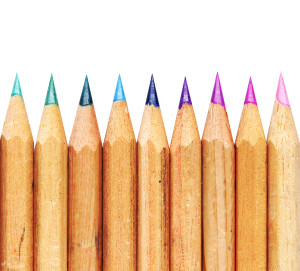 Are you looking for some free images or Stock images to be putted on your blog or website, but didn't know from where, then don't worry as Today I am going to tell those places or the best sites. Well I love photographs but using copied one is an crime! Actually You can copy, distribute, and display the photo or image placed under a Creative Commons license providing the photo or image is correctly attributed to the owner. Some People including me search images on Google and after getting it, put it on blog which is not a smart move. So you must understand the licenses of images and respect them before use. In other words, take care of copyright issues of images carefully which quality bloggers do.
Therefore using Stock Images for your blog or website is an good choice to free from DMCA or any Google Penalty. Hence must use images with creative common licence, because these are the images which can be used in your blog posts anywhere. CC license are recognized worldwide etc.
Top 5 Sites to Find Free Stock Images/Pics for your Blog in 2014
Well This is my personal favorite one which I use the most. Especially the design of this website is quite awesome. In Fact, They have fetched most of the images from Flickr which are under creative common licence so you can use them in your blog articles and on various other places. It has huge database of royalty free images and
To download any image you just need to visit creative common category and search for image, you will get lots of relevant images of different size, dimension and you can download any picture which suits your blog post.
This is my Second choice. They offer royalty free images for business and personal use etc. Now one can use these images for your blog, advertising purpose, newspapers, your ebooks and on other different places as well. FreeDigitalPhotos have clean and clutter-free landing page and easy navigation too which makes you to explore more pics.
The best part of this website is that they also provide Greeting Cards availed for commercial purposes only.
I think everybody knows Flickr the most. In Actual, Flickr is truly a large website having 20 million royalty-free stock photos, So get go for it. Now it comes with much more advance feature which makes it easy to search the images via category option. You have the feature to crop the image and use on. Therefore I personally recommend Flickr to all of you.
Hence Flickr provides very relevant search and good quality images.
Now here you can find over Image Source of 500,000 Creative Professionals and more. Shutterstock, founded in 2003 by Jon Oringer, is a stock photography agency headquartered in New York City, New York, United States. It aims to provide nice looking and high quality stock images for your sites.
Hence Search millions of royalty-free stock photos, illustrations, and vectors. Get inspired by ten thousand new, high-resolution images added daily.
This is a very new and growing website for free images. At StockVault, you will get very high quality collection of stock photos, as well as logo templates, clip-arts, backgrounds and textures. It is too simple to use and easy to search free images. Also If you are a photographer then you can also upload the images to earn some revenue.
Another thing is that the images from here is also available for non-commercial use etc.
That's it for today! Have a nice day and Enjoy. Also Please share it if you liked…
Incoming search terms: