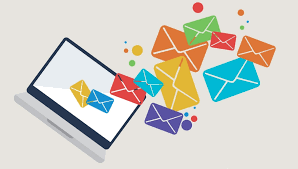 Many people feel that email marketing is too old of a method to still be effective. However, that is far from the truth. There are still many businesses that use email marketing campaign services from companies such as solidcactus.com to receive great results. It has been found to still be a very successful and widely used marketing channel. Below are some of the top benefits of email marketing to consider when you have a business to advertise.
Top Benefits Of Email Marketing:
Generate More Leads
One of the best reasons to use email marketing campaigns is to generate leads. Another great strategy to use through email marketing is to try and encourage your email recipients to forward their emails to family and friends or to share through their social media accounts.
Improve Sales
If each and every subscriber on your email list turned into a customer, you would be in business heaven. However, this never typically happens. Email marketing, or any type of marketing, is a numbers game. The good thing about using an email campaign is the ability to increase your business sales through focusing on the perfect campaigns to send to your list. Using an email list segmentation process will allow you the ability to nurture your list and send out emails to your subscriber list at the perfect time.
Integrate With Other Media
Another great thing about email marketing is the ability to integrate it with other media types to help boost responses. Integrated marketing is a very powerful tool for a business to use. Social media is typically the best to integrate with email because it allows your email messages to include shareable content and referral rewards that link back to your subscribers that shared the content.
Shorter Sale Cycles
When a business uses email marketing, they are able to get their most convincing sales content in front of their subscribing decision-makers. When you use this along with the other tips, you will be able to see your sales cycles shorten by getting your content in front of the right buyer at the right time.
Quality Leads
The last thing any business wants to do is waste time and money on bad leads. Because of this, it is essential to have a trusty lead-qualifying system in place. An email marketing system is a great way to perform this because it demonstrates a prospective customer's interest based on things such as the fact they subscribed to your email list, knowing whether or not they open your emails and being able to verify if they have clicked on any of the links in your emails.
As you can see, email marketing is a powerful tool that is proving to stand the test of time. When it is correctly used, it can lead to a rise in leads and sales for a business. For new businesses, email marketing campaigns are an affordable alternative to other costly marketing options.