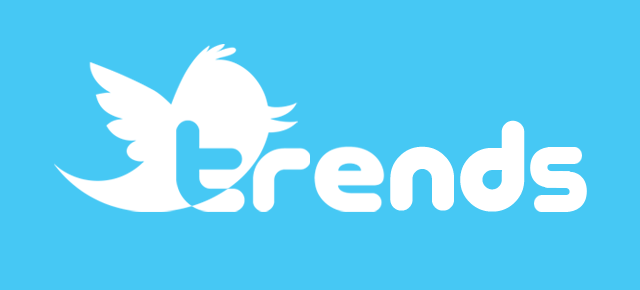 Twitter stepped up the marketing game of every cutting edge business there is today. With each tweet limited to about a hundred characters, how did marketing in this social media platform even prevail? Now, with 2016 having already started, we need to start planning our brand new Twitter management strategies to be implemented for the whole year! Good news is we're given 366 days to reinvent and improve our social media techniques.
Listed below are the top 8 Twitter trends you need to try. These are proven and tested ways to help boost your engagement and expand your community to greater heights.
Top 8 Twitter Trends in 2016
Be visually striking
A makeover never fails to turn heads. Change your profile photo and banner. Whether it's in real life or in social media, what's "new" always attracts attention. It can either be negative or positive, but we are certain you will bank on the latter.
Delight your any of your Twitter follower with fresh and eye-catching images. Devise visually enticing photos that converts into Twitter likes. You may opt to play with your existing logo or fully recreate it with a new bang.
Give solicited advice
Stop bombarding your audience with your thoughts alone. Avoid giving too much information they might not actually need. Do not overshare! Though you have unquestionable intentions, you need to end making these mistakes. Listening to your audience plays a big role in establishing an effective social media engagement.
Let them talk. Leave room for questions. Pay attention to their wants and needs. Besides, what makes a Twitter timeline more endearing is the apparent combination of your judgments, the contents you consider relevant and most especially, the conversations you make with at least one Twitter follower. One interaction has the power to create ripples.
Speak the lingo
You may not be speaking this IRL, but you need to adapt to a lot of acronyms and jargons online. It is particularly relevant in Twitter since there is a character limit for every tweet. TBH, it could be a little difficult ATM, but once you get used to it you'll ROFL, thinking how you considered it TMI in the beginning.
Be relatable
The discovery of knowing that your business is just around the block or is only two towns away from any Twitter follower can do wonders. One way of doing this is by posting news that is relevant to a certain area. How does today's weather affect you? How excited are you for tomorrow's annual celebration?
Letting your audience know your locality gives them the idea that you are only a drive away and that personally visiting your shop, restaurant, salon, etc. is very doable. Also, it helps generate conversation topics. Proximity matters in a productive Twitter management plan.
Find your voice
The lack of passion makes one lifeless. One of the most common Twitter management mistakes social media managers do is that they create a barrier between your Twitter follower and your brand by sounding so generic. Give it some spice by showing your brand's personality! Are you giving off a humorous vibe? How about feminism or just nerdy?
Have a motive
If you've long been posting random tweets just for the heck of it, you're doing it wrong. You need to have a goal in mind. Without an objective, your Twitter timeline will end up looking like a hodgepodge of information that leads your audience to nowhere and your Twitter likes to a bottomless hole.
Do you intend to bring awareness? Do you expect ROI at a given timeframe? Do you mean to create forums and initiate intellectual discussions?
Be short and sweet
Tweeting short and simple questions, opinions or quotes is a way of gaining Twitter likes and retweets. Use up to 100-120 characters only so there's room for a short remark from your audience when retweeting.
Respond in real-time
Launching products, events and hashtags are promoted best through a Twitter chat that lasts for an hour or 2. Live tweeting is also popular among avid followers.
Take time to incorporate these trends on your 2016 Twitter management plan! By the end of the year, tell us how these tips did meaningful changes on your personal and professional Twitter accounts.
Also See- List of Best Free Twitter Unfollow Tools to Unfollow Non-Followers
Top 5 Free Twitter Tools to Send Automated Direct Messages
About the Author:
Sheena Mathieson, understands the essence of making excellent content that suits the needs of every business especially when it comes online marketing with social media. She can spice up your marketing campaign with the content she makes on how to make most out of youtube views, facebook likes, etc and then incorporate Buy Real Marketing services.