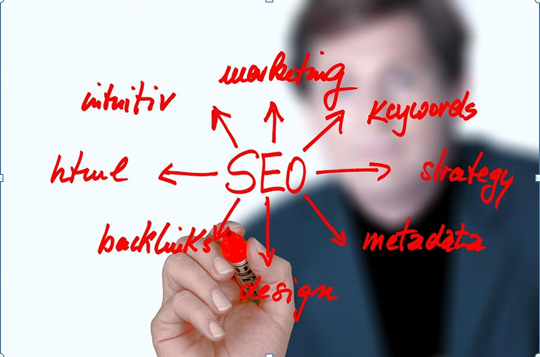 The search results on platforms like Google and Bing are often based on the users' locations. So if you're looking for a certain store that offers the best price on a certain product at a certain place, let's say Toronto, Canada, you'd need to be searching from that location to get the most accurate and relevant results. An efficient VPN service can help you spoof your location, telling the search engine that you are indeed from that location and should be shown the results accordingly. SEO specialists, and even beginners often check the rankings of their websites by spoofing their location this way, and are therefore able to alter or enhance their SEO strategies accordingly. If you are an SEO specialist looking for a good VPN service, you must definitely go through this Express VPN review – https://securethoughts.com/express-vpn-review/. Express VPN offers everything you may possibly need from an SEO-friendly VPN service.
Let's now go over the top 6 VPN benefits with regard to the SEO industry.
Cost efficiency
As majority of VPN service providers offer flexible packages, you are free to select the ideal subscription depending on your SEO needs. Carry out some simple search on Google and you'd come across a good number of reliable and cost-effective VPN providers, some offering monthly plans for as less as $ 2.99!
Easy switching of the IP address
As soon as you connect to a VPN service, after selecting your preferred server location, you're not required to do anything technical to change your current IP address to that of your preferred location. This proves to be highly useful for SEO specialists as easy and quick IP switching is a must in this industry. (Go through this article on Forbes.com to learn about SEO fundamentals that never change with algorithm updates)
Bypassing filters and website bans
If you're working on an SEO project that makes it mandatory for you to gather information and data from various countries, it can be a very difficult task if you stay in a country that places serious geo-restrictions on online content. Using a VPN service can help you bypass any such filters and access any blocked websites with great ease.
Better online security
Virtual private networks are always more convenient and safer compared to the proxies. In case of VPNs every bit of data that travels between your system and the VPN server gets encrypted. Hence, you enjoy a higher level of security while performing your day-to-day SEO tasks.
Easy remote working
An efficient VPN service enables SEO specialists to work from wherever they want, whenever they need, even if they are travelling to a distant location and would be away from their offices for a while. A VPN service enhances the productivity and flexibility of people who don't like getting tied-down by a desk, and prefer working on the go. (Here's the page on theguardian.com that details everything related to the SEO industry)
Better online anonymity
As VPNs are meant to facilitate anonymous browsing on the Internet, without letting anyone trace your IP address and your location, they work as an ideal tool for anyone in the SEO industry. Furthermore, all your sensitive data and personal information stays safe when you use a VPN service.