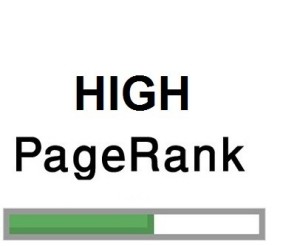 There are a number of blogs out there, and most of them do not rank very highly at all. The ones that do rank highly are not very keen on letting people submit content onto them. They are also not very keen on linking from their blog to other websites. That is why when people find popular blogs that allow guest bloggers to submit content; they are seen as valuable commodities. This article contains top five of these valuable commodities. There are five High PR blogs on this article that will accept guest bloggers to submit content. The list on this article is in no particular order. In-fact, most people would agree that the one at point number five is probably the best website of all.
Top 5 High PageRank and Traffic Blogs to Submit a Guest Post-
This is a fun little blog that allows you to submit your content. There are quite a lot of rules and they do not accept many posts, so you should read up on their rules first. However, if you are willing you are able to upload a guest post and enjoy a bit of direct traffic and a nice amount of SEO benefit. The PageRank of this blog is 6, the Alexa Rank is 6849 and its domain authority is 86.
This is a blog that has a number of rules regarding what it will and will not accept as a guest blog post. The content submission rules are strict and well managed, which is one of the reasons why the blog is ranked so highly. You may enjoy the SEO benefits that come from linking from a site that has a PageRank of 5 and is the 15607th most visited site in the world. Its domain authority is 76. If you would like to see the type of things that is accepted on the site, then why not have a look at some of the other guest posts? You will see how detailed the guest posts must be, and will see how well they must be written.
This is a very popular blog that accepts guest posts. You can upload an accepted guest post and receive all of the SEO benefits if you do it correctly. This blog has a PageRank of 6, and a domain authority of 87. Its Alexa Rank is 3784. It is therefore a very good blog to upload your content to. You may also find that your content is visited more than on other blogs, and that you are likely to receive more of an SEO benefit than with many other blogs. The blog quality varies on this site, from very good to average, but it is recommended that you post higher quality posts on this site if you want your blog posts to be accepted.
This blog is highly popular owned by Amit Agarwal but it has some very strict content submission rules. It is only for blog posts about technology, and they cannot really be very generalized either. If you have a technology blog then a link from here is going to get you a lot of direct traffic. It is also going to help out your blog SEO quite a bit. It has a domain authority of 80 and a PageRank of 6. According to Alexa, it is the 2648th most visited site in the world.
This is a very good blog which is probably the most well managed blog running on this entire list. A great thing is that they exist entirely on guest blog posts. They do not write any of their own blogs. This is a very good and very clever idea if it is done right, and ComLuv seem to be doing it right.
Having a well managed guest blog is the best way to go, so getting your guest blog uploaded on this site will be a good thing. They currently have a domain authority of 76, and a PageRank of 5. Alexa say that they are the 11457th most visited site on the entire web, which is very impressive.
If you would like to upload a guest post onto ComLuv, then you should install the CommentLuv plugin onto your WordPress blog (if you have one). Search the plugin directory to find it, and add it to your blog in order to have your guest post submitted. You do this by registering to become a guest author on the ComLuv website. They will allow you to submit as many articles as you like, but whether they are all accepted in another matter.
Author's bio:
The article was provided by Sonia Jackson.