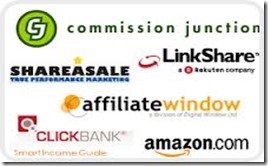 Are you in search for best Affiliate Networks in 2014 to make money? then here are the complete list of top 5 Recommended Programs with very high payouts. According to Probloggers, Affiliate marketing is the best strategy to make your living a luxury in less time. Its a true fact that you make around 1000$ + in a month or nothing through this marketing. Hence today I am going to let you know some top class high paying Affiliate websites to make handsome money in your pockets. So lets discuss some of them below.
5 Best Recommended Affiliate Marketing Networks for 2014:
Its my personal favorite from all these. Neverblue is a true contender in the world of affiliate marketing. It covers Exclusive offers, industry-leading payouts, proprietary platform, cool contest and global deals etc. They have lots of advertisers till now and increasing very fastly.
Another ad network that has been in this space for a while and continues to grow & excel every day is PeerFly. PeerFly has a solid network with 2,000 great offers and top payouts. Free training tools and Reward programs are also there.
I think that Everybody knows Clickbank. You can be assured of commissions in the range of 40 to 75 percent for every product you sell. Now there are more than 10000 products that belong to various categories like technology, health, fitness, sports, etc to promote and earn money.
The Commission Junction (CJ) is one of the leading affiliate networks online ever. The network has been providing its services since the last few years. The products that you want so sell have been sorted according to categories and there are a number of popular brands that you can endorse.
Amazon has large variety of products to sell. You can directly pick up any product from the main store of Amazon and place its context links on your blog to make money. For every sale you make you can earn a commission of 10 to 50 %. I just love this service more than anyone.
That's it! Also don't forget to subscribe to our blog at here to enjoy these type of stuffs etc.