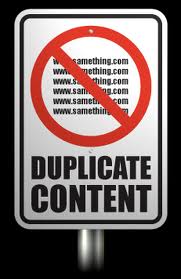 This Post is all about Top free Duplication Content Checker tools Online to find copied articles or posts from anywhere. After Google Panda, I noticed Many bloggers are continuously coping each other content to rank higher on top of the SERP's. Apart from that… you also get so many Guest posting requests to your blog, But How can you judge their content quality whether it's copied or not? This all makes possible with the helps of these best duplicate content checker tools online as mentioned below later. Now a days where bloggers are working hard for days and nights by writing tons of quality articles online, On the other side Spammers are just coping them without putting any attributes or credits. Well This is a true violation or Waste of all their efforts made. Note– Google is watching it and if you are going this way, somehow somewhere you will kicked off from their search results soon. Earlier I have written so many posts on stopping duplication content, So Its my request to read them all before proceeding to this article. Anyways lets move to see this top 5 best free tools to check Duplicate Content Online for you blog.
Must See-
1. How to Save your Blog Posts from being Copied
2. How to File DMCA Complaint with Google to Remove Copied Content
Top 5 Best free Tools to check Duplicate Content Online
1. ThePensters
Our plagiarism checker for students is the guarantee of your peace of mind and body. Consequences of academic dishonesty are sorrowful. If luck smiles at you, you might be simply asked to redo the assignment. Otherwise, you risk receiving a reduced grade for the course, failing the course altogether, and even being dismissed from the university. Surely, it's not what you want, right?
Try plagiarism checker from Thepensters.com
Well this is a most popular plagiarism checker tool online ever made. Now Copyscape has both free or paid versions to try. Therefore With it's free version, you can only check those posts which are published, mean you can't check articles which are not yet posted live. It's also quite fast and reliable.
This is mine favorite tool to check duplicate content online. Now a days Many Writers use Plagspotter to run their web content and to find plagiarists who steal their original content. The main attractive part of this tool is their site design is so awesome and easy to navigate as well.
Unlike Copyscape and Plagspotter where you need to place the post URL, here you can directly check content offline. As Duplichecker allows max of 1500 words to search and it's completely free to use! Now you can also upload your Docx Or Text File here to find duplicate content.
Article Checker is a free online plagiarism checker tool which uses different search engines like Google and Yahoo to discover the duplicate content. It scans your web pages instantly for others who may have copied it. Paid versions is not availed here- Best Part!
Here's another free content duplication checker tool. This site allows you to check articles upto 25,000 characters which is really very-2 big thing. Now you can search over web, news and social networks as well. Plagium has 2 searches available, one is Quick Search and second is Deep Search for finding content as per your needs.
That's it!