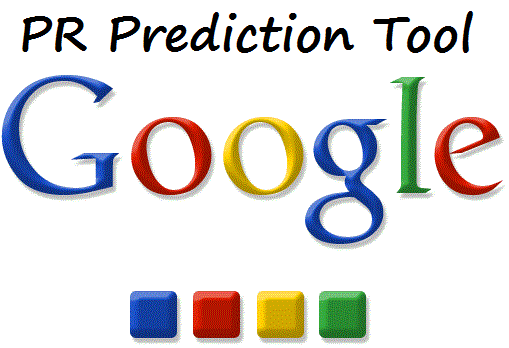 As we all know that Google page rank is very important for any website. We all are very much excited for pagerank. Pagerank provide an platform to your website or blog where you will get an pagerank ranked from 1-10. Websites and blog likes Mashable and Techcrunch got pagerank 8. And the last stage is pagerank 10. So if you are trying than you will also lead in the race. As we know that Pagerank is depend on how the site is perform, how many you gained backlinks for it, people will like it or not? What are its stats. These are all the factors via pagerank is depend.
As a blogger, we know that Google will update the pagerank in every 3 months. Sometimes you will directly jump to an pagerank 3-4, this is all depend on how the website and blog is perform. Traffic and backlinks are the backbone of the pagerank. Pagerank is mostly depend on backlinks, traffic and its performance. The last Google page rank update was made in the month of February 2013 and according to the rumors Google may update the page rank at the end of August 2013. If we talking about this post, we are here to present our ideas on Top 5 best google pagerank prediction tools. These are the best tools for checking your site strength, in short check your pagerank and also it shows the future prediction about your blog and website in 2015. Just go through with this post, hope to see your feedback in the comments section.
Top 5 best google pagerank prediction tools
1) NextPR.info
It is one of the important site or we can say that it is an best tool for checking the website pagerank. This is the first tool which i gonna mention in my list. NextPR.info is a tool which is used to check your website PR as well as future prediction about your site. Only you have to enter your website URL along with captcha and press on the "check" button. The two boxes will appear on the screen. First box display the current pagerank and the second box shows the future prediction of your website.
2) iwebtool
This is the next PR prediction tool where you gonna check your pagerank also it shows the backlinks of your website. Only you have to write your website URL and click on "check" button. It will shows your current pagerank and also it shows the future pagerank of your website. This tool has a vast features like it shows the overall performance of your site like it shows whether the site performance is increasing or decreasing.
3) Rusty Brick
Rusty Brick have developed online Google PageRank prediction app which is quite easy to use, anyone can access it easily. All you need is to enter your blog address like you have to add your blog URL  and hit "Submit" button to know future Page Rank. This is an estimation and should not be considered factual, please use with the intention of entertainment purposes only.
4) SEOmastering
It is come up with a nice Google PageRank predictor, you need to specify your blog or website URL, than the captcha will appear, you have to fill it and press on "Continue" button, it takes a few seconds to analyze the future page rank and brings up the site audit page. It will shows your current pagerank as well as your next pagerank which gonna update on next year.
5) 3W1
Last but not the least, Google PageRank Predictor by 3W1 is known to be the most accurate future page rank predictor. It doesn't has the input box to enter your website URL. You need to fill the captcha and finally click on check button. It will shows your pagerank and the future pagerank will is appear in next update. Personally I recommend future Google PR checker tools by 3W1 PR Predictor.
Thanks!!
Incoming search terms:
beautifulai3
roarlft
shore7bk
skino91