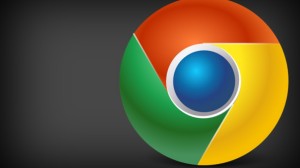 Now a days Google Chrome is revolving around the internet and around 75% of the people are using it. It's light , secure and amazingly fast. Actually I am big-2 fan of it. The most popular feature among these would be the Google account integration and its amazing plugins known as Extensions. So if you are a power blogger, then today post is for you only! Here I am going to mention some top 5 best Google Chrome Extensions for Bloggers and Webmasters. Enjoy…
Top 5 best Google Chrome Extensions for Bloggers
This is a must have Google Plugin. SEO for Chrome is called a complete SEO viewer because now you can view indexed pages, Alexa and Google Pagerank, Traffic, backlinks and Rank reporting etc. In order words, its give you all the SEO stats related to your Website.
Everyone hates Ads if they are in pop- ups or annoying. So Ad Block comes at all! So if you're surfing internet websites which has ads in it, Ad block will disable those ads, and you won't see any ads, ad block removes all kinds ads from a site or blog.
This extension for Google Chrome is downloaded more than 15 million times by the people. This extension allows you to quickly check the Alexa Ranking of any website that you have opened in your latest tab with links.
Well AddThis allows you to share on more than 300 websites and that too very easily and efficiently. Its a very popular plugin comes with WordPress also. Now boost your Social Media Presence and Bookmark what ever you want.
With ColorZilla, you can get a color reading from any point in your browser. It has an advanced Eyedropper, Color Picker, Gradient Generator and many other colorful goodies. If you are a web developer, this is extension which suites you best!
All Done! I hope you all will like this top 5 Google Chrome Extensions of 2014 and Please Bookmark this post as well!