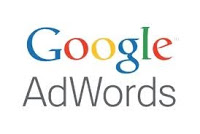 Do you do Keyword Research for getting ideas to your Post? One of the popular tools like Google Adwords tool but unfortunately it is shutting down as Google says! Therefore we should try alternatives to AdWords tool now. Like Google Adwords tool, there are many other tools available online to do effective keyword researching and getting ideas on Global/Local Searches, keyword Competition, Avg. CPC etc. Currently I am using Paid WordPress plugin Keyword Winner for doing this all. So for those you are looking for some free adwords tool alternatives of 2014, then this post is for you. So without wasting much time, lets get to some top 5 alternatives to Adwords tool for effective keyword researching.
Top 5 Alternatives to AdWords Tool for Keyword Researching
I think Everybody knows about Bing Webmaster Tools and How important it is for your site search engine traffic. Now Bing has also its official tool known as Bing Keyword Research tool. To access it, Click on a site added to your BWT, navigate to Webmaster > Diagnostics & Tools and click on the second one in the list: the Keyword Research tool. You can filter your search by country, language and many more. You can also search for keywords that appeared in Bing results within a custom date range etc.
This is my one of the favorite tool ever. It has probably the most-convenient user-interface, and all you have to do is enter a keyword into the search bar, and you will instantly stumble across some quick suggestions. Wordtracker also shows keyword competition and volumes. This tool comes with an paid version and you can try it for 7 days only.
With SEMrush, You can search by putting the keyword itself in the main box to see volumes, trends and other data across ten different Google regional domains and Bing. Or better still, you can type in your website or blog or that of a competitor to see the top 10 organic keywords it ranks for. Different countries are supported here to see keyword toughness.
This is one of the best and free tool that really works. Übersuggest gives you all the terms "suggested" by Google for each letter after your keyword, in alphabetical order. It now offers vertical results for images, news, shopping, video and recipes also. One should must give it a try!
If you want to do region specific research, then this tool is pretty good. KeywordEye not only can narrow your research down to regions, but also different languages. It also has the ability to order the cloud visualization it returns by search volume or by AdWords competition. The cloud, ordered by AdWords competition will help you quickly see which keywords alternative, or translations of a keyword you should use.
Final Words:
According to me, for writing posts and getting keyword ideas- one should definitely do keyword researching. Now you can take idea from above top best alternatives to Adwords tool. Note- I am damn sure by adopting my tips and techniques, you are surely rank higher on SERPS. Also don't forget to share this post to your friends and tell them alternatives to Adwords tool for now. Enjoy.
Incoming search terms:
1W4Z
being6zi
choicesj4
dogkck
dressni2