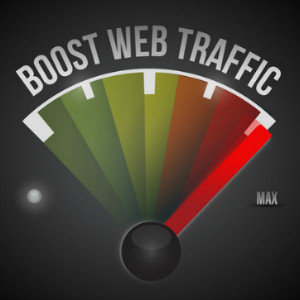 Its being the ultimate goal of every blogger to drive maximum traffic online and offline to his/her blog in quick time. Driving traffic isn't easy but logical. Without traffic your blog exists no more in this world. Hence you must know the strategies of driving traffic to your blog. According to me, It is easy to build up an blog but significantly it is more difficult to raise the traffic. Hard Work and lot of Patience is required for that. So today I am going to list some 25 ways for boosting up your Blog Traffic in 2014-15 below.
How to increase your Blog Traffic- 2014:
1. Write Quality and Unique Articles Daily- By God Search Engines loves to discover new things found on internet.
2. Set your Posting Timings and Frequency- If you want to improve your Alexa ranking in great way keep posting daily under a fixed timing.
3. Make sure that your blog design draws readers in and make them always a regular visitor too.
4. Learn How to Write SEO Optimized Blog Post for better rankings in SERPs.
5. Must adopt Social Media Marketing Strategies to popularize your blog.
6. Advertise your blog to Popular Ad networks such as Google Adwords, Facebook Ads etc for boosting traffic in less time.
7. Guest Blogging is Must! One should must do Guest Blogging at other blogs to get quality traffic along with High PageRank backlinks.
8. Blog Commenting is also an Proven way for driving traffic to your blog via a Comment- Always make a habit to comment on other blogs with a link to your blog. Now you can also comment on a DoFollow blog/site also to get a backlink.
9. Make your Video Popular at YouTube – Video Blogging! This is one of the best method of getting traffic to your blog. You can use software's like CamStudio for making nice videos.
10. Participate in Online forums and Q&A Websites– Ask, discover and reply to others threads in Forums as well as in Q&A websites to make money and driving traffic also.
11. InBound And OutBound Linking- Linking content is really important too. Though this might not directly increase your traffic, but this would indeed increase your page rank and then would bring quality search engine traffic for sure. InBound linking means linking to your own blog pages/posts and OutBound linking refers to a external site.
12. Invite readers to subscribe to your blog via Email.
13. Use social networking buttons in your site to promote your blog posts such as Facebook Like button, Google +1 button, Tweet counters etc.
14. Build great Backlinks to your blog- Backlinks are the great way to judge the PageRank of a blog or site. As one should must build quality backlinks to his site but not the bad ones. Backlinks can give you instant traffic from other sites. Guest Posting, blog commenting, forum participation are the bests ways to get a legit backlink to your site.
15. Write and Talk about Hot and Trending blog Topics.
16. Post your website link as a signature on email and forums that will help you attract visitors to your site.
17. Follow and Learn all SEO Techniques properly for your blog including Meta tags optimization, keywords guide, writing blog post, better permalinks etc. By doing this, your blog visibility becomes more that means more traffic from search engines.
18. Promote your blog offline via Mobile SMS, T-shirts, Posters and many more.
19. Submit your blog and blog articles to popular online Directories like DMoz, Bloggers and Technorati.
20. Push your articles on Wikipedia or create an wikipage for your blog.
21. Create a Sitemap (Table of Contents) for your blog that would help navigation easy for the visitors and search engines also.
22. Be polite, Humble Blogger and Build good relationships with your readers and other bloggers too.
23. Affiliate Marketing can also de done to increase web traffic.
24. Now you can also Participate in Paid to Click Programs for boosting up your site traffic in less time.
25. Build your own Social media Pages like Google+ page, Facebook official Page etc. where you can share your blog posts and unique ideas to everyone. Now search engines also crawls your social media networks.
All Done! Enjoy and Remember to Learn from your Analytics always.