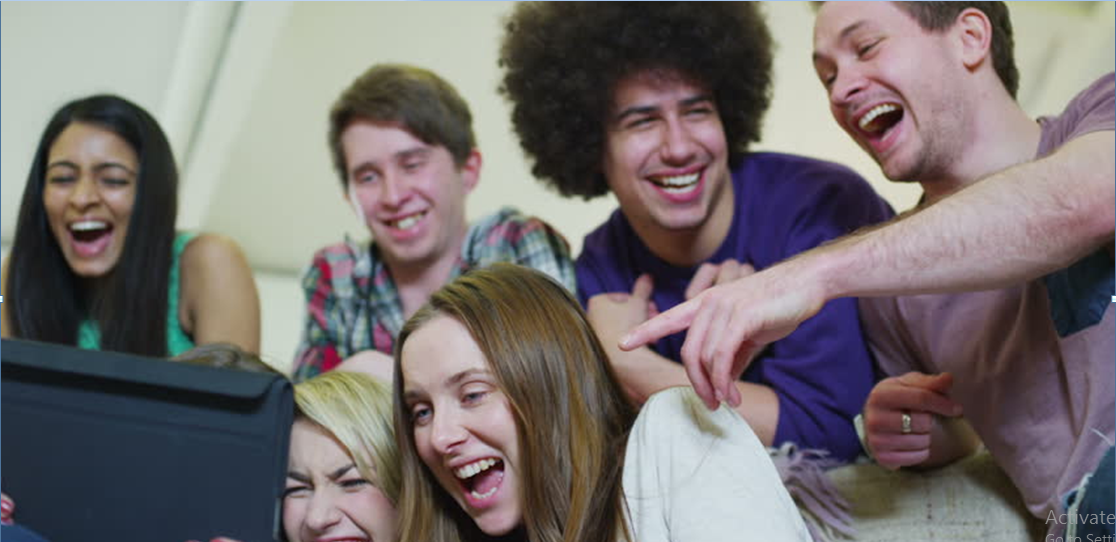 All of us get stressed out from time to time, especially those of us who are juggling more than one job or working part-time while studying. Luckily for us, the internet has a limitless supply of websites to help us relax. So next time you feel stressed, spend a few minutes on one of these top 25 funniest, weirdest, and most interesting websites. Just don't get so carried away you forget to finish your work!
Top 25 funniest, weirdest, and most interesting websites
Do you love to play video games, especially silly ones? Then this site is for you! All you need to do is put your audio on and move your mouse around the screen. Every time you move it, the cat will meow. The closer you get, the louder he'll meow! If you move away from him, he'll meow more softly.
Click on the cute little dragon to make him sneeze. The more you click, the bigger his sneeze will be. You can even turn him around to watch him sneeze from another angle.
This fascinating site allows you to see each and every major airplane that's in the sky right now. If you want to see just how many planes are in the sky at any given time, you need to check out this website. You can even get the details of a specific flight by clicking on the plane!
Yes, you can slap a man with an eel. Over and over again. You can slap him forever if you'd like. You might just want to because it's oddly satisfying to smack him with that eel.
This is an extremely bizarre site, but it's also surprisingly fun. You can do all sorts of odd things to the head. Move your cursor around to explore. Don't forget to feed the head!
Whoever created this website must really love corgis! They're everywhere! It's a fun, corgi-filled site that's also strangely mesmerizing.
Anyone who enjoys shopping and surprises will love this online store! All you need to do is pay $10, and the store will send you a random product. You might get a great Bluetooth speaker, a beak tea infuser or even a stylish Tommy Hilfiger tie. Whatever you get, you're sure to be surprised!
Why did someone make this site? We have no idea. But you'll find yourself staring at the hypnotic frog for much longer than you expect.
Most of us will never get the chance to climb the amazing Mount Everest. This captivating website will give you a virtual 3-D tour up the entire mountain. You'll get to see the route real climbers take, and you'll also see how vast this mountain really is.
Everyone has some embarrassing old family photographs stored away. This comical site is full of those types of awkward family photographs. Maybe you can submit one of your own awkward family photos.
This is such a beautiful website with mesmerizing moving graphics that you'll find yourself relaxing in no time. It's also spellbinding, so don't lose track of time!
Cleverbot really is clever! It uses artificial intelligence algorithms to have conversations with people. When you type something, Cleverbot responds with an answer that makes sense. You can talk to him for ages.
You Fell Asleep Watching a DVD
Now you can finally watch the endings of all those movies where you fell asleep! Select a movie, and then watch the ending on the little TV screen.
111111111111111111111111111111111111111111111111111111111111
Yet another odd website that doesn't make any sense! Move your mouse over the faces to see more strangeness.
Have you always wanted to play the piano? Then go to this site and press any key on your keyboard to play. There are a few lovely songs to choose from.
You'll find all the singing and dancing you've ever dreamed of on this website. It's yet another funny way to waste time online.
We've all heard this old saying, "Patience is a virtue!" It truly is a virtue. But how patient are you? Have a look at the website and try to find out. You can also send the link to your most impatient friend as a hilarious joke!
This website is like a perpetual motion machine. The movement never ends. There's so much movement to look at that you can spend hours looking at all the different parts. It's enthralling.
Sometimes things go wrong, so wrong that you need to do something to stop yourself from screaming. Whenever things go wrong, go to this helpful website.
This truly is a website of staggering beauty! There's a funny wiggly worm, and he moves when you move your mouse. Try shaking the worm really hard, and you'll be rewarded with a fantastic surprise! Warning: contains flashing images.
This online store has some of the most amazing products you've ever seen. You can buy anything from a confetti gun to an adult Loch Ness Monster costume!
This is a very weird website. There doesn't seem to be any point to its existence, but it's still interesting to look at.
With so many exciting settings to try, you can spend ages drawing pictures on this site. It's a wonderful way to relax when you're stressed.
This is such a tempting website. Just don't click on it!
Keep clicking for more and more useless websites. Now you'll never get bored again!
Are there are other funny, weird or interesting websites we've missed? Please tell us about them in the comments.
About the author: Cassie is a blogger at Secure Thoughts. When she's not blogging, she spends many hours wasting her time on these funny, weird and interesting websites.
Incoming search terms:
propose shayari in hindi for boyfriend
Download profile pic
whatsapp profile images download