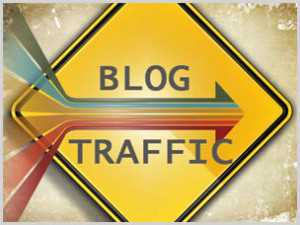 Looking for some healthy blog traffic increasing tips? Hence You can be successful online if you do something to improve traffic to your website. With more people coming to your site, it becomes easier to make new sales and improve your rankings for being a popular site or blog. The only thing you need to bear in mind is that you will reap interesting benefits only if you take steps to get targeted audience – the people who are interested in reading your blog content or buying your products etc. So here are the best tactics to improve blog or site's traffic fast.
Check out this Top 15 Impressive Tactics to Improve Blog Traffic –
Conduct a new Twitter Campaign – it may not be too difficult, but it still needs some planning. Still, it may be enough to create a few Tweets about your blog on a daily basis. The interesting thing is that sometimes you don't have to go the distance to create good Tweets – it's enough to come up with something new every day to grab people's attention.
Conduct a Thorough Keyword Research – You need to find the right keywords to use as your tag words, and for this, you can make use of trend tools, keyword tools, and other keyword research tools available online. Keep your audience in mind at the time of making a choice.
Add New Images – You will be able to see new visitors by adding impressive images and making them visible in Google. The links for Google images will go a long way in helping your site get better rankings along with winning you more traffic.
Take Advantage of PPC Advertising – This is always a good way of directing targeted traffic to your website. Just consider your budget first and then determine how much you can invest on conducting PPC advertising campaign.
Try Guest Blog Posting – This is not a new trick, but it is still effective because you need to create an impressive post to have it published on a high PR blog. A link from these sites will help your site a lot.
Create Quality Content – No matter what you're writing about, just make sure the quality is high and the content has something in it for your target audience. It takes time to create engaging content, but you have to do the hard work to generate more targeted traffic.
Run a Facebook Campaign – Consider starting a Facebook fan page and update it regularly. Instead of making it overly promotional, you should lay your emphasis on making it interesting, as this will help draw people from social media sites to your blog or website.
Create a Reader-Friendly Blog – It means you have to ensure that the text size is correct, colors are not too bright or too dim, and your blog doesn't have anything else that would make your posts extremely hard to read. Also, pay attention to dividing your content into short paragraphs to make it easy to read for your audience.
Get Relevant Links – You need to get visitors from other sites, and for this, you will have to add your links to related websites to get targeted audience. Make sure to choose blogs that are relevant but aren't your competitors.
Avoid Affiliate Advertising – It is often quite annoying to see banners on your website, which is why you need to be extremely careful with affiliate advertising. If you think they would be offensive, simply get rid of those ads.
Remember to add an RSS Feed Widget – Your blog will fail to get new traffic if you don't have any RSS feed widget already installed.
Use the Google+ Authorship Program – This will help personalize your posts, as there will be your image placed right next to your posts that appear on Google search results. This is equally useful in helping people find other posts you have created and published in the past.
Add a Comment Section – It improves the interaction, but make sure to add a section with a "Do-Follow" tag.
Make Use of Newsletters – It is a good idea to start a newsletter and send one to your subscribers at least once a month. Inform people any posts they have missed or any new promotions and special offers that would offer amazing benefits.
Be Active – You need to involve with your target audience in forums and comment sections, but at the same time, you need to make use of social media sites and other networks to make online friends. This is sure to increase traffic to your website.
That's it! Enjoy and please Share.