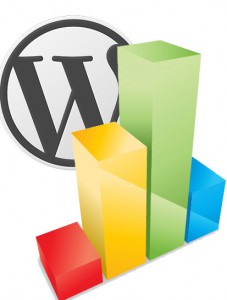 There are so many ways online to increase your blog traffic indirectly or directly via some top 10 WordPress plugins for 2013-14. By Using the WordPress plugins listed below, you can also boost your SERP's rankings and readers engagement for more traffic. These great plugins are easy to use, free, and can have a significant impact on the number of visitors to your blog. Now with the help and use of these top 10 WordPress plugins, one can get massive traffic building opportunities available through SEO, social networking/bookmarking and readers etc. So lets check the checklist of Top 10 WordPress Plugins to get more traffic in 2014.
Top 10 WordPress Plugins to Boost Blog Traffic in 2014:
Well This plugin will help you to increase page views of your website. Once installed, it will show links to other popular posts related to a current post at the end that could be useful for your visitors by introducing them to other relevant content on your site.
According to me, Its one of the best wordpress plugins that you can use to reduce blog bounce rate and get more traffic within your blog. nRelate displays related content on your website along with beautiful thumbnails etc.
Sociable is simple but yet very effective in driving traffic to your blogs. It allows your visitors to tag/add your favorite blog post to social networking and social bookmarking websites. Just do clicks on the social icons and submit the post to one of your preferred social sites like Facebook, Twitter and Google plus.
This is my Favorite one after SEOPressor. All in One SEO Pack can easily optimizes your wordpress blog for more seo. Hence It allows you to add SEO On-page Optimization techniques like title tags, meta descriptions, keywords tags and many more to every post you published on your blog.
This plugin generates a sitemap of your website which will help your wordpress site to be easily indexed by search engines by following each and every post. Also it sends pings and notifies all search engines whenever you published a new post.
CommentLuv Plugin is the best comment plugin ever used by webmasters and Blogger. Now with it, you can get more comments on your blog and similarly traffic too. This shows a recent post of those commenter's site who comments on your blog.
Whenever you install this plugin, some message or link will be included at the end of every post enabling visitors to send posts they like to friends via email with a single mouse click. Allowing readers to introduce other people to your blog through emailed posts.
With this plugin, now you can allow people to subscribe to the comments published on your blog post and they will receive an email when some new comments are loaded or added.
I think the tagging functionality in WordPress is great, that's why the Simple Tags plugin takes it to a whole new level. Great tags can boost your blog's search traffic, so adding the Simple Tags plugin is a great way to get started ahead.
SEO Slugs takes away common and unnecessary words like 'a', 'the', 'of' from your post slugs (permalink) to get better search engine optimization. This plugin also strips familiar words like "what", "can" or "your" out of your post making it more search engine responsive etc. In other words, this will focus on main keywords in your posts url only.
That's it for Today! I must guarantee that after installing these top 10 great WordPress Plugins to your Dashboard, you will see a huge increase in your blog's traffic in short time. Have a Nice Day!!!
Incoming search terms:
Top10WordPressPluginstoBoostandGetMoreTraffic-BloggingWays