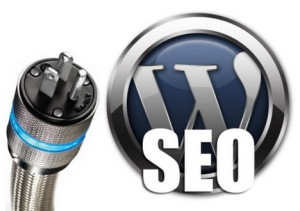 If you owned a WordPress Blog then its must for you to install the best SEO plugins in your blog for better results. WordPress comes with such great SEO plugins which can boost your site in SERP's. Hence all you have to identify it and install these plugins carefully. Every webmaster are in need of these plugins because he/she hardly know about Search engine optimization facts properly. So here we will discus some top 10 highly recommended SEO plugins for WordPress users. Note- Some of the below plugins are free and some are paid. We recommend you to experiment around with the free ones so you can get a better idea of how SEO works, and what plugin is best suited to your website. Enjoy…
Top 10 Highly Recommended WordPress Plugins for Better SEO- 2014:
This is one of the best SEO plugins ever and rated 4.5/5.0 by the editors. It offers you a complete SEO solution for major SEO elements like permalinks, titles, keywords, meta descriptions etc. With Yoast now you can even write content better and well optimized for search engines.
All in One SEO plugin optimizes your WordPress blog for Search Engines (Search Engine Optimization). It has some great features like Google Analytics support, Support for Custom Post Types, Advanced Canonical URLs, Automatically optimizes your titles for search engines, Generates META tags automatically, Avoids the typical duplicate content found on WordPress blogs and many more. I think it is best alternative to WordPress SEO by Yoast.
This plugin will generate a special XML sitemap which will help search engines like Google, Bing, Yahoo and Ask.com to better index your blog. The plugin supports all kinds of WordPress generated pages as well as custom URLs. Thus it leads to increased web traffic to your site via search engines.
SEO Friendly Images automatically adds alt and title attributes to all your images improving traffic from search engines. If your images do not have ALT and TITLE already set, SEO Friendly Images will add them according the options you set in the settings of this plugin. Additionally this makes the post W3C/xHTML valid as well.
Interlinking is must between the pages and posts in your site is crucial for long-term SEO success. However, it can also be a real pain, especially going back and linking to old posts. However, SEO Smart Links automatically links certain keywords in your site to relevant pages and posts for you, without you having to take any action. This helps in increasing your Google PageRank.
With the help of this plugin, you can now manage your search engine duplicate content, by setting your post page's canonical to the permalink. One should must install this plugin for content protection.
It is a WordPress plugin to manage 301 redirections and keep track of 404 errors without requiring knowledge of Apache .htaccess files. When you move a page to a new URL or move a page off-site, Redirection can help ensure your visitors find the new page and that the search engines pass along the trust.
This plugin will let you know about all broken/bad links (404 error links), internal or external, on your blog. That way, you can take action regarding any dead-end your visitors might land at. This plugin will also let to fix that bad link on the spot without visiting that page in new tab.
Scribe is an SEO software service for WordPress – think of it as a content optimization assistant – that analyzes web pages, blog posts, and online press releases at the click of a button. In simple words, it acts like a checklist for your SEO.
Tagging is a critical part of any blogging SEO strategy but it is also a tremendous pain in the default WordPress installation. Simple Tags makes tagging easier with automatic suggestions, auto completion, mass editing and many more. Great for quickly and easily adding tags to a large number of posts or simply maintaining your growing tags list. I must say to please use this plugin to handle your blog post tags easily.
That's it! Please let me know if I had missed something above!