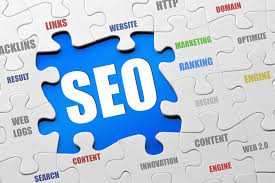 Mistakes are made to be done like rules are made to be broken. Hehe, But here we are going to discuss some top 10 common SEO Mistakes to avoid by Bloggers in 2014. Now a days SEO is becoming a Headache for some Bloggers and How they don't aware of it? Whilestarting a blog, newbie Bloggers do's lots of SEO Mistakes which hurts them huge, therefore this is a post for all those people etc. Enjoy and Must read each word carefully!
10 Common SEO Mistakes you should avoid in 2014:
1. Poor Keyword Research Strategy
2. Building or Generating low Quality Backlinks to your site
Must SEE– Top 12 Link Building Methods You Should Try
3. Preferring Search Engines, Page Rank not Visitors
4. No blog Sitemaps and poor Permalink Structure
5. Unaware of Meta Tags, ALT tag in images and Post Descriptions
6. Post Duplication issue and many more
7. Keyword Stuffing Technique and Over Optimization
8. Not Cross Linking including Inbound Links and little External links
9. Hiring a Bad SEO Consultant for optimizing your blog
10. Blog Post Excluding Header Tags like H1,H2 and H3
Final Words:
In the End, I must say please be aware of these common SEO mistakes while building your blog better. If you had done previously wrong something then must correct it in the right way and send a proper reconsideration request to Google again. Also Sharing this post will help other Bloggers too. That's it and Don't forget to mention your comments below!