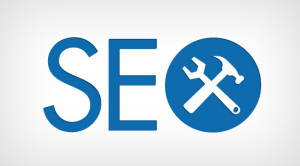 SEO stands for Search Engine Optimization and its tools/services is must for better rankings in Search Results. Its a fact that to get higher ranking in SERPs you must use proper and good SEO tools for your blog. Hence your SEO tools must have the power of delivering maximum results from our search engine marketing campaigns. Your website without SEO is nothing more than a showpiece because SEO brings you the quality Traffic and much more. Due to large demand of this article from my readers that's why today I am going to post it below. Keep Note- These tools are highly recommended by the ProBloggers so you must adopt it.
List of Top 10 Best SEO Tools 2015 :
Well this is one of my favourite site/tools to check crawling and indexing issues of my site. Now you can check your site backlinks, keywords, traffic, sitemaps, robots .txt file and +1 impact through Google Webmaster tools. If you want to change your website name and address you have to simply do some little settings in the Google Webmaster tools via 301 redirect. It also tells you about your site speed data and more.
Another great SEO tool is SEMRush which is a perfect SEO tool for keyword research, giving unparalleled insights into competitors' PPC keyword targeting, rankings and traffic data. The tool is amazing in its own right, earning it a spot on our line-up of the best SEO tools ever. It also helps us to identify posts that rank well and can be tweaked to rank better.
A comprehensive suite of tools that I've started to fall in love with. It's paid (and a premium price), but very useful. Now with SEOmoz's Tools, you can better analyze keywords, research backlinks, do on-page analysis, find accessibility issues and track rankings all in one easy-to-use management platform etc.
A great, free tool that can be used to find broken links and errors. Link verification is done on "normal" links, images, frames, plug-ins, backgrounds, local image maps, style sheets, scripts and java applets. It displays a continuously updated list of URLs which you can sort by different criteria. Also a report can be produced at any time. It's great to run this every few weeks / months and make sure you don't have any major crawling errors!
Note- Google Analytics is a top analytics tool made available to everybody for free by Google. This tool can give you detailed reports about traffic behaviour, content visitation, funnel information and much more.
SEO quake is an important and useful tool accessible in the market now a days. It has an advantage that it works with almost all web browsers like Google Chrome, Firefox, and Internet Explorer and with many foreign browsers. It assembles information about web pages and arranges web pages according to priority, wherein the priority is decided by its keyword density check in each web page.
I just love this tool very much. It is also known as Bulky Page Rank checker. If you wish to check Google page rank of your blog and several other blogs without doing it manually then you should use this tool mainly. It saves a lot of time as one can check page rank in bulk.
This tool is personally my favourite to use for generating blog sitemaps in less than no time and then either submit your sitemaps to popular search engines like Google, Bing or you can also download your .xml file to your computer. It covers all your images and video sitemaps additionally.
The best overall free keyword research tool in my opinion. You can quickly be given hundreds of keyword suggestions by entering keyword phrases, or by entering yours or competitors web address. This tool will show you monthly search volumes for each key word or phrase, and all suggested keywords can be exported to CSV.
This site offers you wide array of free and paid SEO tools to SEO professionals and DIY webmasters such as
Free and Premium Firefox Extensions
Listings of additional SEO tools by category.
Bonus Tool: Whois
A
Whois
record contains all of the contact information associated with the person, group, or company that registers a particular
domain name
. For ex- IP address, Registrar, Name Servers, Whois Server, domain creation and expiration date etc.
All Done! Enjoy.