Niche plays an important role for your blog success. Despite the fact that you have made the choice of the best blogging platform, if you have not been successful in finding an awesome niche idea, it is of no use.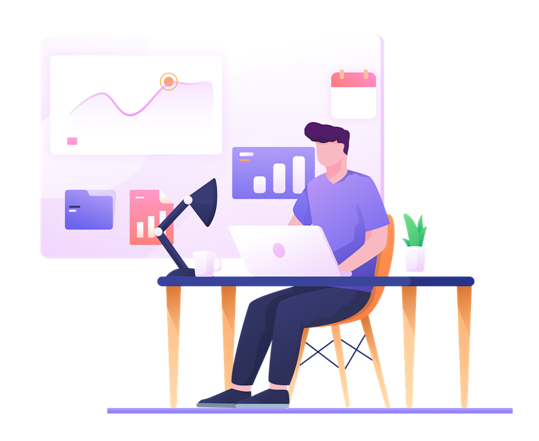 Your blog niche will help you in determining who your audience is and what products or services that you need to focus to create a successful blog. Most importantly, the niche will help you to focus while planning out the editorial schedule and different marketing strategies.
What a blog niche is? A blog niche is something that relates to a product, interest or service that appeals to a specialized and small section of the audience.
It can be an overarching topic representing the niche audience or the market that you are looking to target.
Here, we will be having a look at the tips that we can use in finding some of the best niche ideas for creating successful blogs.
1. Carrying Out Proper Research Is Very Important
This plays a significant role in making the choice of a niche for a site. As a blogger, it is necessary for you to have an idea of which niche would be right for you considering your interests and even the demand across the market.
There is no use picking a niche that you are passionate about but you know that it will not help you make money.
Also, avoid choosing a niche without understanding its profitability. You might find it very difficult to build a lucrative business if there is no market for the niche.
2. Choose At Least Three To Five Niches
Try having your focus on niche ideas that you help you to create a successful blog.
You cannot afford to make mistakes and too the silliest ones. Look out for broad topics along with the more specific aspects of the niche that you have chosen.
Take for instance; you want to write a fashion blog. In this case, you will have to search for "women's fashion", "men's fashion", "accessories and clothing", "bangles made of silk thread", "scarves" and so on.
3. Brainstorm the Topic
Once you are done with the process of choosing the niche ideas, it is time for you to think about all other things that interest you.
Write down all important things about the different topics that you have chosen. This will help you in testing your information. Here, you can make the effective use of Google AdWords keyword Planner which is available free of cost.
You can search for n number of keywords by using this tool. If you find that there are more than 10, 000 searches for the main keyword that you have chosen for your blog along with 50, 000 total searches for the related keywords then this is the good indicator of having a winning business niche.
4. Determine the Profit of Your Blog Niche
If statistics are to be believed, around 60% bloggers blog for money while the remaining 40% blog for their passion for writing. Therefore, it makes complete sense to choose a niche that is highly profitable.
Carry out a comparative research or you have also got the option of reading some top blogs in the industry that you have chosen. This will probably help you in finding out income reports shared by the other bloggers. This is considered one of the simplest methods of determining the lucrativeness of your niche.
5. Feasibility Study
Not understanding the feasibility of a chosen niche and getting carried away with it is quite tempting. If you have found that there is market for the niche that you have chosen, remember that this is not enough, it is necessary for you to figure out whether the topic that you have chosen has the ability of really serving the market and being recognized in it.
As an avid writer, you always have this option of starting a blog almost anytime but eventually you might realize that you need to find ways to monetize your blog. Finding the right niche will help you in forming a plan' in building credibility and in growing an audience.
Deep Wadhwa is the founder of
LinkOceans.com
. He has been in Digital Marketing for the last 7+ years. Apart from work, he is a lyricist, guitarist, singer and a sports freak.