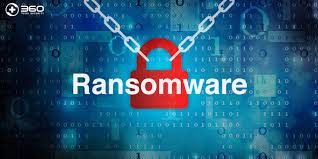 Ransomware attacks are not new to users anymore as the world has seen some serious threats in recent times. Ransomware is the more sophisticated manner of attacking your system for ransom by encrypting your important data. Despite the threat is serious, you can follow certain steps to protect your system from Ransomware.
Best Tips to Protect Your System from Ransomware
Install reputable security suite:
This is the first line of defense for your system against Ransomware threat. Always to prefer to install reputable anti-malware with Firewall on your system as if anti-malware may miss some malicious content then Firewall will block that. Malware attackers keep on attacking users with new malware variants to avoid detection thus keeping both anti-malware program and Firewall on your system become necessary for safety reasons. Recent malware threat "WannaCry" had to get past many anti-malware programs and attacked users around the world. Thus, always prefer good anti-malware program and Firewall to keep your online and offline both activities safe.
Update system software:
This is effortless step to keep your system protected from any malicious threat. Keep your system updated with all latest software upgrades and updates. With each new software update, companies fix certain bugs, security patches, performance enhancement features and provide much more. Outdated software programs on your system always remain vulnerable as attackers can exploit these loopholes and silently get onto your systems.  Thus, keeping your system software updated become important to avoid security loopholes and for better system performance.
Avoid suspicious links:
This is more of a behavior change when being online. Try to avoid suspicious links and downloading from unknown or suspicious websites or links as it may contain malicious code. Lots of malware attacks have been done and malicious content has been spread through spam emails and links, thus avoiding them is always good choice to protect your system. This simple step will also protect you from phishing attacks.
Show hidden file extensions:
Your system display most of the file extensions in hidden format as most of these file extensions remain hidden in Windows default settings. Try to re-enable the hidden extension settings to able to see the full file extension. It will help you identify spot suspicious email links and files. It happens most of the times that malware attackers attack your system with specific set of file types thus knowing the file extension will help you protect your system from these file types. For example, you can avert files with .exe file extension or emails with two file extensions.
Set system restore points:
Setting system restore points on your system can help you bring your system back to the previously known safe state of the system. It will also help you recover your lost data (if any). Latest malware codes are designed to affect "Shadow" files from System Restore, which means you need to act fast while recovering to previous known safe state. Following this simple process on your system, you can avoid many possible threats and data loss.
Backup your data:
This is a no-brainer to understand the importance of data on your system. Keep data backup on your system on regular intervals on internal or external drives, flash drives, or even on Cloud servers. Data backup will simply protect data loss in case your system is affected by any malicious content. Data backup can also protect your data in case of system or hard disk failure, hardware problems, virus attacks, system crash and much more. Always keep a second copy of your important data for your data security.
Disconnect from network immediately:
Despite putting all the measures to protect your system from ransomware, if you come to know that your system is affected by this malicious code then the first thing you should do is to disconnect your system from network immediately. Unplug from the network or turn off Wi-Fi immediately so that malware could not connect to its Command and Control (C&C) servers to receive further instructions to encrypt your data. When you manage to break, or disconnect the link between victim system and C&C server of malware then you may manage to save some of your important data from losing it.
Usually, it takes some time to any malware to encrypt whole your system or data on it, thus disconnecting from network will stop communication between victim system and C&C server of the malware. It will effectively block encryption of data on your system by ransomware and further spread on other systems on the network.
You can follow these simple yet powerful steps to avoid and manage conditions raised due to ransomware attack. Following these steps, you can keep your system and data safe effectively.
Summary: Ransomware has spread affecting millions of users around the world in recent times. There are certain steps you can follow to protect your system from this threat.
About the Author:
Apoorv bhatnagar is working at Systweak Software , as an SEO analyst and  technical Content Writer. His potential of writing is PC  tips , Android  and Mac tricks and he is anxious in writing other technical blogs. You can also find Apoorv on Facebook and LinkedIn.