Having a blog is a great hobby. You get to write and share information about a topic you are passionate about. Even though you largely do it for yourself, it would be nice if more people got to see it.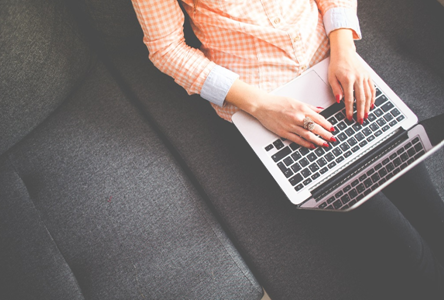 This is where search engine optimization (SEO) comes in. This process involves making your website more appealing to search engines so that they will rank higher. SEO can be intimidating for someone who has never used it before. Fortunately, you do not have to know everything there is to know about Google algorithms. Consider the following tips to help make your blog more accessible and rank higher on search engine results pages.
Research the Most Relevant Keywords
You are likely an expert on whatever your blog is centered on, but you might not know exactly what your target audience is searching for. Conduct some research regarding what words are popular in whatever field you are writing about and get to know your audience.
Put Keywords To Use
You probably already naturally include strong keywords in your writing, but it is good to be aware of exactly what you are putting on your website. For each page on your blog, use about 5 relevant keywords throughout the text. It is also beneficial to include keywords in areas such as title tags and meta descriptions. It is important, however, to not overdo it with each keyword. "Keyword stuffing" is disliked by search engines and can result in bad rankings.
Produce Regular Content
This one should be easy! Continue writing and posting to your blog so that search engines know you are a relevant source. Make sure you produce high-quality articles that are free of typos and not plagiarized.
Scope out the Competition
Your blog needs SEO because of the other similar, related content that is already out there. To rank higher than your competitors, you have to be familiar with them. Know what keywords they are using to direct traffic to their website and what else they are doing that seems to be working for them. Then use those strategies to your advantage.
Link Building
In a blog post, you are likely to reference content that comes from another blog. It is fair to give credit to that other blog by linking it, and this action can also improve your SEO. Search engines want to see that your blog is active and collaborative with other websites.
You also want to have your blog linked by other websites, as search engines consider this factor when ranking. This can occur naturally by other websites coming across your blog and finding value in linking it on one of their own pages. However, it can be difficult for this to occur organically.
Increase your chances of getting linked on another page by sending in a guest post to a well-established blog. If they end up using the post, they will link your website as a means of giving credit.
Never buy links or push for getting your blog linked on a not-reputable website. These methods will hurt your rankings and are often considered unethical.
Call in a Professional
Don't be afraid to ask for help! It is definitely possible to use tips like the ones listed above to search-optimize your blog on your own. Doing it yourself, however, requires a lot of resources and can be time-consuming. Additionally, the results you are looking for might not always be guaranteed. There are ways to dominate with SEO, such as by working with companies whose sole objectives are to help their clients rank well on search engines.
Keep in mind that hiring a low-quality SEO firm is worse than not hiring one at all. In the SEO industry, like many things in life, you get what you pay for. If the company does not know what they are doing and uses sketchy tactics, your blog will likely suffer in the form of poor rankings. Make sure do you your research before selecting an SEO partner to work with.