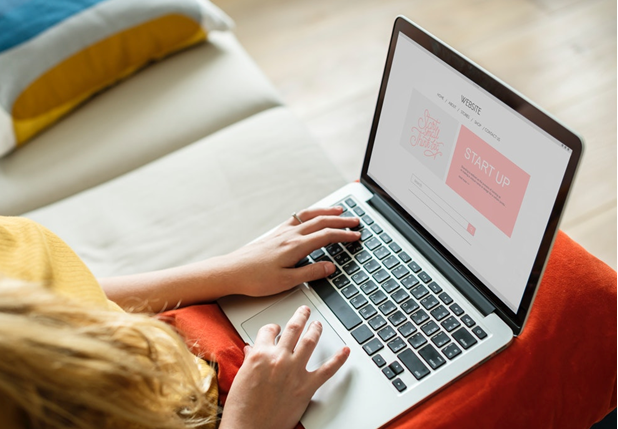 Gradually, smartphones have become what traditional desktop PCs used to be – our primary workstations, at least while we're on the go. But the same kinds of threats that used to be a problem on the computers are now after our sanity on mobile. Content producers who rely on their blogs to put food on the table know this all too well; the threats are lurking out there, and losing access to their website (or risk getting it infected) could create a dent in their financial wellbeing.
On the flipside, smartphones have got very useful. There are so many things you can get done with them without needing to head all the way back home or office where your main workstation is located. In today's article, we'll attempt to shed some light on the topic and get you acquainted with what you need to know about taking blogging to your smartphone, as well as throw in some other helpful tips along the way:
1. There's nothing like replying to comments while you're out and about
Waiting for your friends to show up or the bus to arrive? Staring at the sky can get boring, and playing video games on your trusty mobile gadget doesn't seem satisfying anymore (or appropriate for your age).
Well, you can still get something productive out of it while killing time in the process by posting replies to the comments others have left on your blog. Trying to write a full-fledged blog post like this, on the other hand, is probably not a good idea – it's neither time-efficient nor practical.
You can also use the time to make small edits to your old posts if you believe they can be improved in any way. Sometimes, for example, there may be formatting issues you didn't have the time to sort out on your PC, which is something you could fix on your phone. Another great way to spend your time is to check your website's stats through a smartphone.
2. Use a dedicated app if at all possible
Certain blog platforms like Blogger have their own dedicated app you can install on your smartphone. Even though you can still do all the editing the regular way by using a browser, using a dedicated app should make things much easier. Namely, it facilitates multimedia uploading, adding labels, switching between different accounts, etc.
3. Research before posting
No matter how seasoned of a writer you are, you're going to have to research the topic of your next post, so why not do it while waiting for something just like we discussed in one of the previous examples? That way, you eliminate the waiting factor and instead put your time to a very good use.
You could start with a simple Google search and read all about the topic that appears interesting or relevant to you. Go through your RSS reader if you have one. Locate the biggest blogs in the niche and start getting content ideas from them. Once this is done, you can proceed to create an outline of your next post, all straight from the comfort of your smartphone. Don't get too specific or try to type a whole essay on the not-so-practical on-screen keyboard – a couple of bullet points will do just fine.
4. Don't forget that certain cybersecurity measures are needed to stay safe
Did you know that any data you send through an unsecured Wi-Fi network could potentially get intercepted by a third party? Yes, this includes the login credentials you use to access your website and/or blog. If you're using an Android smartphone to connect to your blog, installing a virtual private network application is a good idea.
Basically, it encrypts all the data that's sent through it, effectively rendering it useless if it were intercepted by an unauthorized third party. Moreover, using one makes you invisible online and protects your precious content from theft or misuse. For example, you could be uploading photos or drafts while on the go, all of which could potentially get stolen in the process. By using a VPN, you ensure this is not going to happen.
As an added benefit, using a VPN for Android will do away with censorship or government-imposed restrictions. If you cannot access your website in a certain country and can't quite figure out why this could very well be the reason.
Conclusion
While there are some points we could cover more in-depth in one of the future articles, this will do for now. In conclusion, yes, taking blogging to your smartphone is a great idea, as long as you follow the best practices and always keep in mind the best ways to utilize it (and your time).