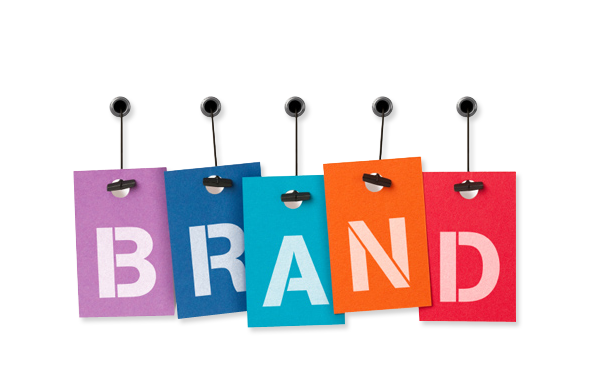 A business brand is that unique design, symbol, emblem, words or a blend of these, used to create an image that identifies an organization's products and services from those of competitors. The aim is to associate the image with quality, credibility, and satisfaction in the mind of a customer. Business branding means much more than a business logo and its graphical elements.
Creating a strong brand for a business, usually requires crafting a trademark that is almost more important than the business products or services, or time and again equally important. Most companies fail when it comes to effective branding, not because they don't build and come up with smart logo designs, but because company administrators may be inexperienced with the benefits that strong branding offers an organization.
Why a Strong Brand is Important for a Business
For a business looking to grow and expand, a strong brand is extremely important. A brand creates feelings and good ideas to both your customers and staffs with regards to the business. The stronger and positive those feelings and ideas are, the more customers will purchase your products and pay for your services, and the longer they will continue being loyal to your business.
A strong brand approach offers your business major benefits in today's progressively competitive modern markets. A solid brand is equivalent to giving your clients assurance, it is a promise that what you are offering them – your products and services, are much better and different from those of your competitors. This enables them to trust your products and services and keep on buying.
For most successful businesses, branding is fundamental and essential because it outlasts company products and services. Brands deliver quality, satisfaction, credibility, and familiarity. Brands produce business value. Building brands offers inconceivable value for corporations.
People like telling each other what products they like and use- they talk, eat, wear brands. For a business, a strong brand provides referrals and increase sales hence boosting business productivity. A strong brand will ensure that your customers do the advertising and marketing for you.
Crafting a Strong Brand for a Business
The basis of your business brand is the logo. A company web presence, product packaging, and public relations should speak its brand. Here are several strategies that a successful company uses to build a stronger brand that you can implement for your company:
Having effective brand strategies
Successful companies make use of effective brand plans. They look into who, what, when, how and where they deliver communication. Where a business does its marketing and advertising, forms its brand strategy. Online businesses such as text broker, makes use of FAQ pages for probable customers so that they can effectively understand their services.
Implementing digital advertising
Recent statistics show that today's potential clients are largely using the Internet. Successful businesses make their brands stronger by creating an online presence, which enables them to reach more potential clients. Companies such as Blackjackinfo.com allow their customers to obtain their services via the Internet.
Great products and services
People hardly remember our words or actions but what you make them feel. Prosperous businesses ensure they create good and valuable products and services which eventually creates trust with customers. Text broker has a secured website to protect customer data and information.
Identifying and targeting ideal consumers
Successful businesses ensure they categorize and target potential clients with regards to their products and services. They, therefore, do not waste time and resources going after people who may never buy their products. Targeting the right audiences quickly creates a strong brand for an organization.
Effective customer service
Many factors contribute to creating a strong brand, but successful companies will tell you they always put their clients first. They remember that effective customer service means more to the company logo and provide instant chat options to take customer orders and feedback and offer promotions. A satisfied customer always comes back for more!
Creating emotive appeals in the brand
A good brand touches and connects people emotionally such that people feel good when buying products. Successful businesses create an emotional attachment to their goods, making the customer feel good when buying them. This way their customers always go back to buy their goods and services.
Conclusion
Having a strong brand is key for any business organization growth. Implementing the approaches listed above will help your business make its brand stronger and hence boost its productivity.