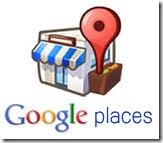 Do you know why a good SEO company always suggests clients to enlist their name on Google Places? Google Places is like a business directory and helps the search engine giant recommend companies related to a keyword. We all know that users look for local businesses all the time and they search for things like "restaurant in Kolkata", "web design companies in West Bengal" etc. If your name is not listed on Google Places, you may miss those local customers and, as a result, your income can get affected.
Google displays local business results in normal
SERPs
as well as Maps search results from cell phones and tablets. If your company is not listed yet, then here is a step-by-step guide for you.
However, before I start telling you the process to submit your company's name in Google Places, make sure that you have the aforementioned things.
Google account
Company name and company phone number
An address that can be used for sending mail. This is very important because Google will send you confirmation mail to this address.
Have all the aforementioned things? Ok, then here we go.
Step By Step Guide for Google Places Listing
Go to Google Places – Go to this URL. http://www.google.com/placesforbusiness/ and sign in with your existing account details.
Start a listing – The search engine giant will first try to verify whether you have already listed your company or not. Enter your country and contact number and it will scan its database. If it finds a listing with your number, the system will guide you through the Places listing claiming process. However, if it does not find your number, it will take you to the next step.
Enter your company information – Write down your company's name, location, phone number and other contact information. Pick your business category (ex- photographer, restaurant, wedding planner etc.and write a brief description about your business. You can select up to 5 business categories. Make sure that the description and categories don't confuse the customers and never try to spam Google. If Google finds anything suspicious, they may not post your listing.
Select service areas – It's a very important step. In this step, you have to tell the areas where you provide your service. More locations mean if people search from different cities, they will be able to see your company name. You also get the option to define whether customers come to you (retail store) or you go to the customers (AC servicing). If you say that you go to the customers, the search engine giant lets you hide your office address from clients. This is a great benefit for small startups. While mentioning the area, you can write down a general area such as "30 kms around Kolkata" or add the specific cities where you may provide the service or have stores.
Select hours of operation – Mention your hours of operation so that customers can know when they can contact you. You can also mention lunch hour for better customer service. However, it's not a mandatory process. If you are not comfortable sharing your work hours or if your company is open 24 hours a day, you may leave the field blank.
Choose payment options – Now you need to select how clients can pay for your service. This will create a transparent image for your business and let them understand your business method. You can select credit card, PayPal or Google Checkout payment options.
Upload some photos – People trust a company when they see the office/stores' photos and you must not forget this. If you have hired a SEO company for Google Places listing, send them some images of your office/shop and brand logo.
Attach YouTube photo – If you have a great ad or testimonial, upload it on YouTube and attach them here. Remember that you can attach only 5 videos, so choose the best ones only.
Give additional details – This part is customizable. Here you can specify the other benefits of your company. For example, you can write "underground car parking" if you have such facility.
Check and verify – After completing the aforementioned process, click on the next button to visit the verification page. Google will send you a traditional mail to verify your address and that is why they ask for your address. Hit "finish" and your job is done. You may have to wait for 2-3 weeks to get the mail. The mail will contain a PIN number. Enter the PIN in your account to verify the listing. Once it's verified, you can expect to see your company's name in search results within a few days.
Google Places is a great tool for local SEO and if you don't want to go through the tiresome process of registration, hire a reliable SEO company for the job.
About Author:
Aditi Datta is a Professional SEO Strategist as well an adept SEM analyst who shares her intense knowledge on the diverse fields of SEO. She works in a leading SEO Company and is passionate about highlighting the different aspects of SEO through her write-ups.