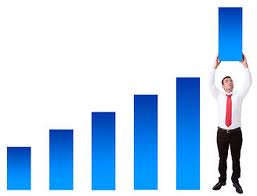 Who don't wants to be a great affiliate, well its answer is just everyone! Hence to do this, you must know some affiliate earnings tips properly. As Affiliate Marketing is one of the best ways to make quick money online in 2014, therefore all webmasters are opening their blog or site very fastly. That's why today I am writing this post to tell you some brilliant Affiliate Marketing tips for your better earnings and sales. So get ready to earn more with this. First Read this- Know What is Affiliate Marketing and its types
Best 10 Tips on How to increase Your Affiliated Earnings in 2014:
1. Always Show some great Top Selling Products on your Website to attract people. Placing Unique products helps you a lot.
2. Social Media Marketing is Must for everyone. Use Facebook, Twitter and Google + to show your direct affiliate link and product review.
3. Write an Effective Guest Post on others blog to gain traffic and attention to your product.
4. Relation between Audience and Product is necessary. Well You need to create content especially for visitors who are still deciding to buy products you are going to promote. Make a healthy relationship.
5. Keyword Research is very important as to stand out your article top in the search engine result pages. Infect You should know How to write keyword rich post!
6. Releasing a Video. Now You can also create your own videos and upload them on YouTube to better understand the products.
7. Choosing the right product at right time. Keep in mind that Not all products can be sold easily, so you have to know the secret trends behind it. Choose up nice reasonable products to sold.
8. Offer Giveaways and freebies gifts to your readers, Always remember that complementary gifts increase your no. of customers.
9. Advertisement System. I like this very much because its a game of all money and your product gets exposure to gain more leads via it etc.
10. Promote, Promote and just Promote Strategy. Get Go crazy with your products to sell fastly whether its offline or online.
All Done! I hope you like my article. Now Don't forget to comment below and share this post as always. All the Best and Cheers!