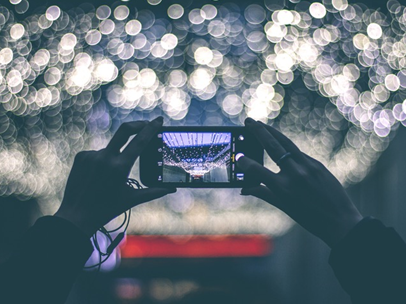 Just when you thought you finally caught up with the latest social media marketing trends, you find out there's something new. Some trends, such as Pokemon Go and Peach are ephemeral while others like real-time engagement seem to have a bigger impact.
So, what social media marketing trends should you expect to see in the near future?
Let's have a look.  
Make sure you check out the following social media marketing trends to get off a flying start this year:
Real-Time Engagement
With people being connected to social media on a practical waking hour basis, being able to provide to them real-time engagement will intuitively meet one of your audience's newest, in full development, needs. When it comes to the best social media marketing tips, being able to reply as fast as possible to your audience is essential. Remember, 72% of Twitter users expect their brand to reply to their request in one-hour maximum.
Live-Streaming Videos
Live streaming has become incredibly popular in the past months. The launch of Facebook Live at the beginning of last year made it clear that the video is, without a doubt, the future of social media. And, the good news is that you don't need a massive marketing budget or an extensive tech knowledge to use it. All you have to do to stream a live video is hit the button on the screen of your smartphone.
Not only is it easy, but it's also extremely efficient and can have a strong impact on your audience:
You Can Show the Unique Side of Your Business. Don't hesitate to use live-streaming to your best advantage. Make it all about showing all the quirkiness and all the spicy details your clients couldn't get to know otherwise. If you offer very specific services, use live stream to educate them. For example, if you are a physical therapy clinic, you can go as far as showing the team's preparation before treatments, tips and tricks, a real live session with patients, and so on. You can think of it as a chance to give your prospective customer's a bit of what wonders await for them. For amazing results this year, you should consider hiring a specialized marketing agency team to take your live-streaming and social media marketing to the roof.
You Can Get Closer to Your Clients. The wonderful thing about live streaming is that it gives a chance to engage with customers and to share valuable information in a way that feels special to those following you. You allow your prospective and current customers to get a glimpse of what is happening behind the scenes. They can get close to you and see how human and approachable you and your team are.
Instagram Stories
Less than half a year ago, Instagram decided to go all "vocal" with the launch of the 24-hour-Instagram-style stories. So now, you can move on from being mostly visual with your Instagram account and make your page fuller and more relatable. If you think about it, that's a great way to drive important traffic from Instagram and to make it more exciting and appealing to your audience. Not to mention alongside the short stories you write, you can also go for a live video. With this trend being still fresh for many businesses, you are sure to have a great impact by following it.
We know you love getting all creative and the truth is, you can now do so even more, with these amazing trends at your fingertip. The earlier you catch up with them, the stronger appeal you'll build as a marketer. So cheers to some great creative kick this year!
Also SEE- How to Use Google Trends for Keyword Finding
That's it, Please share and comment below.
Incoming search terms:
shayari for propose day
latest whatsapp profile pics
love propose shayari in english for girlfriend