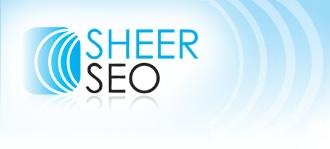 It would be the pleasure that I have an opportunity to write a review on SheerSEO. It is really an awesome tool for people who have set up an online marketing business and also looking for a promotion and better exposure. SheerSEO is an advanced software that comes with number of useful information that you can use, such as; keyword statistics, words power density, keyword density, page rankings, SERP tracker, page referrers, do follow backlink checker etc. It is a powerful tool where you can analyze your website SEO. It provides so many features, so that users are always ready to look after it. Whenever a user or a webmaster create an site, they always look up for their maintenance and popularity. Even if you are a newbie then you have to take care of your blog or site SEO rankings. SheerSEO provides a platform where a user does not need to worry about their website ranking.
What is SheerSEO?
SheerSEO is an amazing site or provides a software where it allows you to enter any number of keywords and track the rankings on each through Google, Bing, and Yahoo search engines and so on. You can easily click through and even find the exact and title ranked position of where your blog or site article ranked. It is a very helpful software which gives most priority to your website or blog content. As we all know that SEO (search engine optimization) is very important for any site. Without SEO, a website can not survive for long time. To maintain the SEO service, SheerSEO provides all possible features via your website can able to maintain their SEO statistics.
Features Of SheerSEO
1. Backlink Checker

It provides the facility of checking the backlinks of your blog and website. You have to just register yourself and then you can enjoy its amazing features. You can check your website do follow backlinks. It will never show the fake backlinks, always give you original reports about your blog and site.
2. Traffic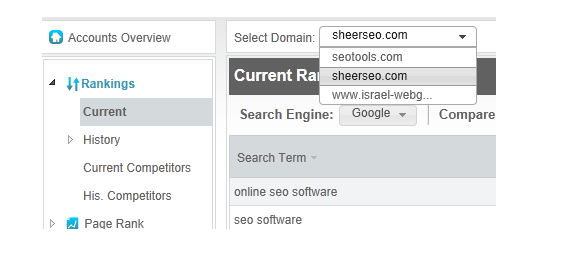 As we all know that traffic play a vital role in the field of blogging. Without traffic, your traffic cannot survive for long. You have to do every extra effort to gain huge traffic and audience for your blog. Traffic is the first priority. Mostly bloggers do lots of efforts but don't get traffic, now you don't need to worry. It also provides a free blogs review. SheerSEO is here for providing huge traffic to your blog. It will marked those keywords which provide huge traffic to your site. Try to corporate with this software and in return it will provide huge traffic.
3. PageRank Analysis
Pagerank is played a vital role in the field of blogging. It is a ranking position which enables your blog and site from 1-10. If your site and blog having highest pagerank then it is very beneficial for you and your blogging carrer. They will provide a report regarding the pagerank prediction and wheather there is a chance of pagerank or not. You can get the number of backlinks pointing to your blog or website.With the help of SheerSEO, it will tell you about your site and blog performance like its ranking, pagerank and overall Google SEO performance.
4. Link Building Software
Yes! SheerSEO is the best software among all, it will provide the best tactics through which you can build SEO for your blog. A huge traffic you will get plus it will analyze your page rank. It provides a platform where you can manage your site maintaiblity. It provides huge do follow backlinks. It is also called a link builder software. It allows you to get mailed reports of your website or blog in either pdf or CSV formats.
There are some amazing features which SheerSEO have:-

— Google Analytics Integration
— It has a Directory submission
— Traffic can be estimated for your blog.
— It can easily analyze the keyword power.
— Easy to input/edit search queries
— Social Media Analysis can be easily predicted. It provides an information regarding Facebook and Twitter.
— Check your blog or site Backlinks.
— Indexation Reports
— Pagerank Analysis or prediction.
5. Pricing-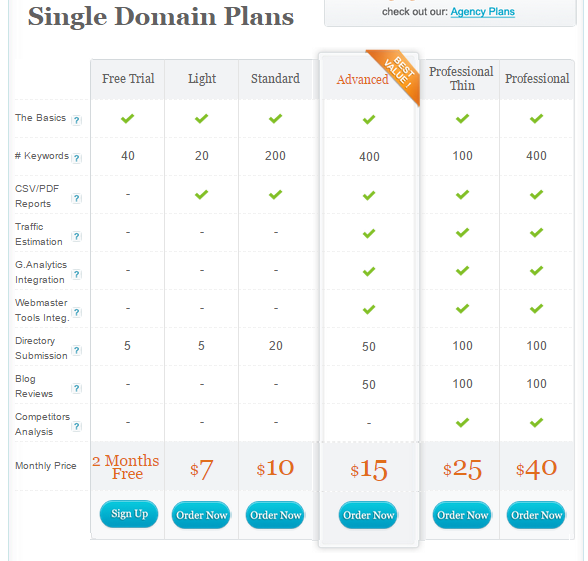 Its pricing and its features all are affordable. It provides the 6 different plans. If you are a newbie on internet then you have to try it. It gives you proper usage of SEO tactics. If we talking about its pricing, then I must tell it is affordable, anyone can use its amazing services. The pricing ranges from $7 to $40 depending on the plan. It offers a 2 month trial service, you can experience its features and once it expired you have to resume its service and upgrade the premium account.
SEE- Top 10 Best SEO Tools for 2015
Conclusion
In the end, I would like to say that SheerSEO is the best SEO tool via you can maintain your site and blog. SheerSEO is a good and popular site, especially if you are focusing on social media and SEO program. I'd recommend you to trying out a free trial of this amazing software, if you find it to be useful you can upgrade after 2 months and purchase a monthly package.
There are more than 45000 customers who have experienced this software. It provides a useful resource regarding Google ranking, plus there are different pricing plans like- Light: $7/m, Standard: $10/m, Advanced: $15/m, Professional thin: $25/m, Professional: $40/m. It will always looks on On-Page SEO & Off-Page SEO techniques. So without wasting much time. Just go through with this post and enjoy its features.
Thanks!
Trusted SEO software. Online. 60 days free trial. Complete automation of SEO including tools for tracking, back links building and much more.
2 Months Free

editor rating
Incoming search terms:
6FEY
7FZU
C2TK
difference7i3
sameb3t