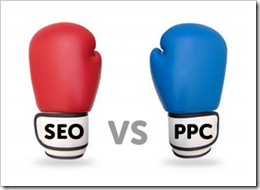 SEO basically stands for Search Engine Optimization and PPC for Pay Per Click both are the approach to search engine marketing. One of the most popular question that comes first is which of the two would be more effective in increasing traffic, leads, and sales as well? Well its answer is just in this post later below. In simple words, SEO is natural and PPC is forced! So please read this article carefully and know the advantages & disadvantages of both SEO and PPC in depth. Have a look and let me know what you thought.
What is SEO and PPC?
1. SEO- SEO or (search engine optimization) improves or modify your site to increase its organic rank in the various search engines listings (SERP's).
2. PPC- PPC or (pay per click) is a paid approach to search engine rankings. If you put your keywords into your PPC campaign and into your site, they may fight it out on the search engines results pages.
SEO Advantages and Disadvantages-
SEO Advantages-
1. SEO lasts for long and it is Permanent.
2. After all It is Free of Cost!!!
3. Organic search engine rankings have greater credibility, since you aren't paying for the position.
4. SEO Works on Keywords mainly, the more SEO work you do on a site, the more it benefits the entire site – including every keyword phrase that you're targeting across the site.
SEO Disadvantages-
1. Mostly SEO work requires making changes to your website. If you've invested heavily in a search engine unfriendly site, the effort to implement workarounds can be significant.
2. SEO wants more time to show up results within a site.
3. The no. of different keywords you can target is limited by the size of your website or blog.
4. There is no guarantee of rankings through SEO.
PPC Advantages and Disadvantages-
PPC Advantages-
1. Very Fast Results through PPC.
2. Accurate and Guaranteed Results in SERP's.
3. PPC allows you to target as many keyword phrases as you want.
4. Note- No changes have to be made to your site to gain the increased traffic.
PPC Disadvantages-
1. PPC can be expensive or cost you so much for SERP's rankings.
2. You must continue to pay for your clicks every month, if your PPC budget drops, then your traffic & sales will drop too.
3. PPC is temporary until unless you are paying for it.
SEO Vs PPC Infographic 2014: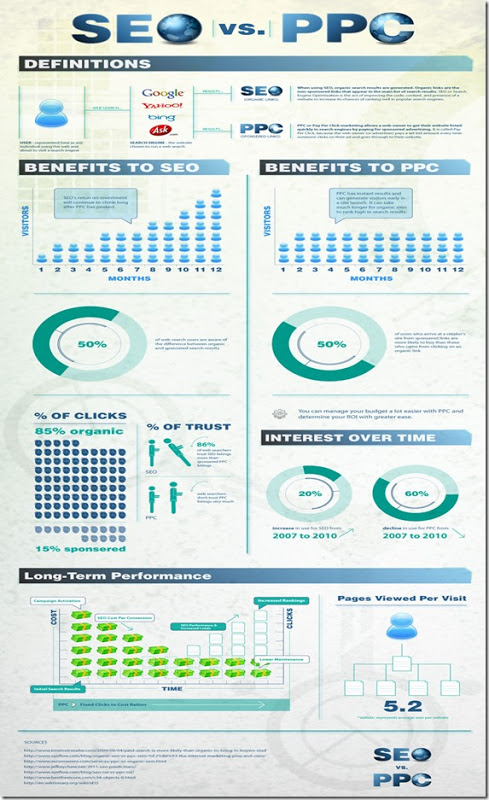 SEO Vs. PPC- Which is Best?
Well Its answer depends on you but in my opinion, SEO works best for me as it is free, permanent and Keywords optimization is there. PPC is for those who are rich enough and wants more traffic in less time through sponsored listings etc. All the Best and Please Comment below to share your opinion with us!
Stay Tuned Here…