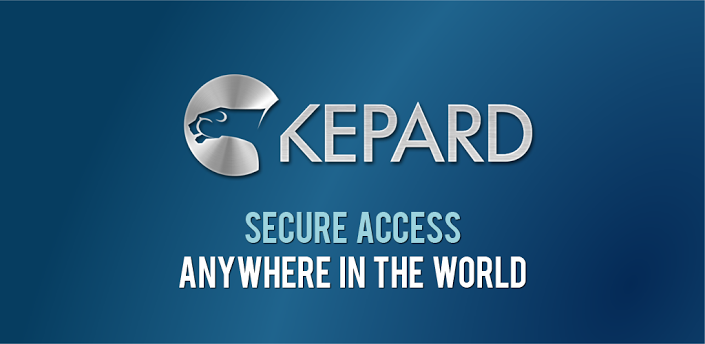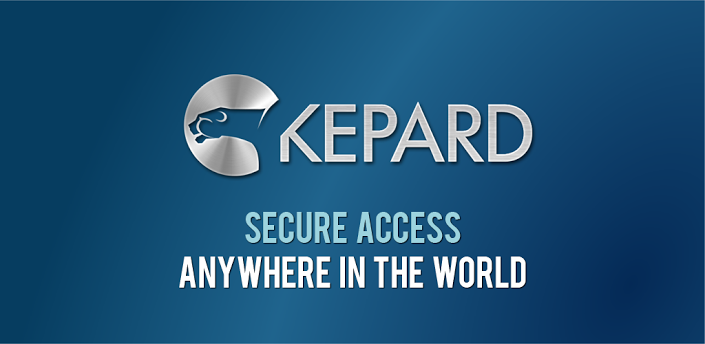 Businessmen have realized how important a VPN service is. When it comes to choosing the most reliable services, Kepard is a good option. What is it, exactly? It's a VPN service that provides customers with a formidable identity protection and the capability to access any blocked sites around the globe. It supports numerous devices and operating systems. Not to mention it has the capability to connect 2 devices at the same time. That means people can use it to enjoy internet freedom. It has secure and fast servers in big countries like the United Kingdom, US, Germany, and France. Overall, it's a valuable VPN service for everyone.
Kepard Review- Best VPN Services
1. Free Offers and Referral Program
Users can try Kepard VPN service in prior to buying it. They will get free 1-day trial once they become a member. They can either login in Kepard Windows's application or Android. What's more? There's a referral program. The company provides 180 days premium VPN service for free. The only requirement is to bring someone to join Kepard. 1 invitation has the value of 30 days of premium VPN service. Users can invite up to 6 people. There's no risk at all. In fact, there's no money involved. Members can even test how VPN service works using both trial and referral program. To be an affiliate, they can click on the related button on the page.
2. Pricing
Pricing is an important aspect for any VPN service provider. Basically, all Kepard plans are and packages are affordable. Users can get a standard VPN service plan starting from $7 monthly. What can they get? This plan covers a complete anonymity, unlimited traffic, and unobstructed speed. Not to mention Kepard gives a benefit for users to save up much money. There's 10% discount if they pay in advance for 3 months. The cost is $17. If they decide to pay a year in advance, they can save up to 60%. The price is $35. Another benefit is the referral system. They can earn 30 days free service by inviting someone to join this company.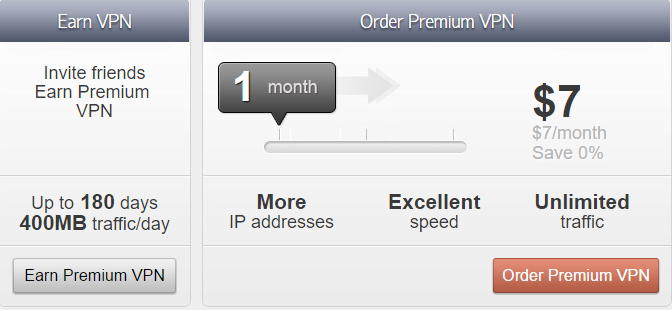 No worries. Kepard VPN service offers numerous types of payments including:
BitCoins
Discover
PayPal
American Express
Master Card
3. Policies
Kepard makes sure that users can get lots of benefits. There's refund policy as well. Users are able to claim their money back under some circumstances. However, they won't get the refund if they remove their accounts violated Kepard's terms of service. What about the logs policy? Do Kepard keep their logs? Yes, they are. They are concerned with all the frauds occurring online. In order to prevent such problem, they need to keep logs. This way, they can protect their business from frauds and abuse. The logs are retained for three days. They keep users' email address during this period of time.
4. Prime Features of Kepard-
Kepard VPN service and software are confident with their amazing features. They want to satisfy their customers at all cost. They give more than rapid alteration of VPN server locations and VPN protocols. These make clients feel delighted. The company offers a user-friendly access to the settings. There's also a lost connection easy detection feature. Kepard makes sure their clients can securely browse the internet. Not to mention they also update the list of their server locations in an automatically manner. Due to this reason, they can keep their users loyal. They won't lose their clients over time.
The next feature is the availability of high-speed data transfer and limitless bandwidth. Even though other servers also have the same offers, Kepard is considered a better choice. Why? They allow users to use 2 internet connections simultaneously.
Plus, they have secure torrent activity and P2P on different NL servers only. There's no money and risk involved. The clients can get a deeper insight regarding the benefits of Kepard's VPN services.
Privacy protection also becomes Kepard's excellent feature. The company provides thorough internet privacy to customers worldwide. They keep their customers' identity safe and anonymous. The users' email addresses and IP addresses are kept securely. It's to ensure a good communication in the future. The company won't share the information with any 3rd party. Kepard gives a security warranty using their outstanding encryption techniques. For example, they use a 128-bit encryption for their users. For further info, customers can access Kepard's official site.
Apart from security, Kepard also pays attention to their stability and speed. They make sure the clients aren't losing their data while uploading and downloading. Thanks to their high encryption levels. They can satisfy clients' need of fast VPN service. The company maintains this level of speed so users can download data and stream video without hassles. With all these features in mind, Kepard won't disappoint their clients. They give the best VPN service for everyone. The fact is that all people are looking for a faster VPN service provider. Kepard can fulfill this demand, for sure.
Last but not the least, there's an another cool feature at kepard i.e. Access to Blocked sites have been banned at school or work. Now enjoy more sites safely and content from regional restricted websites as well.
5. Support Options
Kepard gives an excellent customer service for their users. Their 24/7 support system makes them outstanding when compared to their competitors. A great company always offers an excellent support system. They provide dependable and quick CS to members. This will be done in a professional manner. They ensure their clients are able to reach them easily. They are always ready to answer numerous types of questions related to VPN services. Not to mention they deal with a query through any possible system. This way, they won't leave their clients in the dark.
Flexibility also becomes Kepard's outstanding quality. They support different operating systems. When it comes to operating system, they allow people to access their services from both computer and smartphone. This way, clients can work on different connections at the same time. Kepard supports PPTP, L2TP, and Open VPN.
The most popular operating systems are Windows, Mac OSX, and Linux.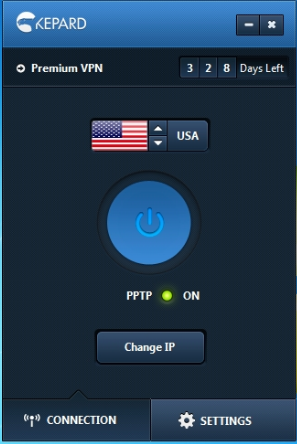 a. Android application link- https://play.google.com/store/apps/details?id=kepardvpn.client
b. Windows application link- http://www.kepard.com/download-kepard/
6. How to Connect?
First of all OpenVPN GUI icon on your desktop
Then select Run as Administrator.
If a User Account Control prompt appears, hit Continue.
In the Taskbar, right click on the OpenVPN GUI icon.
Now look for the appropriate site to Connect from the site's submenu.
Fill your Kepard Login details there when prompted and click OK.
All Done!
That's it! Well I hope you all like the article and Kepard VPN Services too. So Please share this article on Social Media Sites and Comment below as well, Have a Great Day.
With Kepard Premium VPN service you can transfer unlimited amount of encrypted data. At One price you'll have full access to All our servers, protocols and other features.